WNYT & WHEC: Bill Proposes Ban on Tackle Football for Kids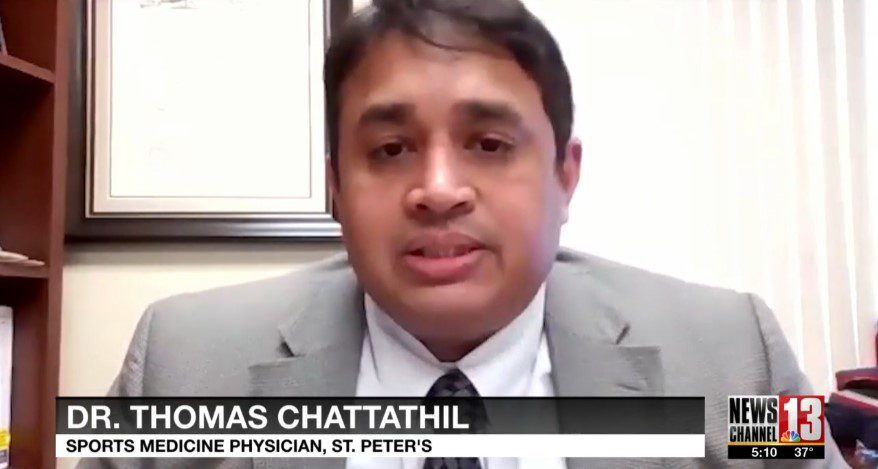 Thomas Chattathil, M.D., of Cohoes Family Care, a practice of St. Peter's Health Partners Medical Associates, appeared on WNYT/NewsChannel 13 and WHEC/News10 Rochester.
Chattathil, who specializes in family and sports medicine, discussed the risks posed by high-impact sports such as football. Lawmakers in New York state are currently considering a bill that would ban tackle football for children ages 12 and under.
From the report:
A St. Peter's Sports Medicine Physician says concussions are always a higher risk in any contact sport. Dr. Thomas Chattathil says one of the positives of playing as a kid is developing the skills but, it's ultimately up to the parent to decide what's best:

"It depends on how you train your child, and how much confidence you have in your child in their ability to keeping themselves safe," Chattathil said.