WRGB: Albany Memorial, Samaritan Hospital to Merge Facilities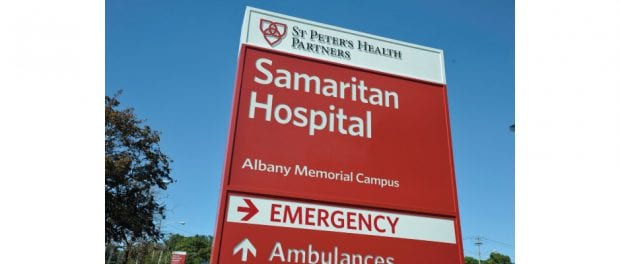 WRGB/CBS6 Albany aired a story on the merger of Albany and Samaritan Hospitals. The previously announced merger does not affect either of the hospitals' services.
From the story:
The merger, according to officials, will mean that Albany Memorial Hospital will now become "Samaritan Hospital – Albany Memorial Campus."

"The long-planned and previously announced merger of Samaritan and Albany Memorial represents the fulfillment of our always top-of-mind goal, which is to provide the highest quality, most compassionate, and most accessible care, to all who need it, in Albany, Troy and across the Capital Region," said Michael Finegan, president of acute care at St. Peter's Health Partners.
Click here to read WRGB's story.