WRGB Channel 6: Newborns Greeted at St. Peter's Hospital by Santa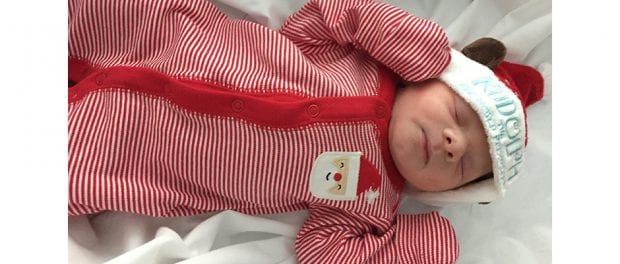 Santa visited St. Peter's Hospital on Christmas morning, bringing special gifts for the Capital Region's newest residents. Many thanks to Santa, and many congratulations to the new moms and dads!
From WRGB's story:
The newest additions to Santa's list were paid a visit this Christmas morning.

After making his rounds all night, he had one last stop before heading back to the North Pole – St. Peter's Hospital.

There, newborns and their parents were greeted with presents in their hospital rooms at the Hearst Family Center.

These new bundles of joy are also new to the record sting list of babies born at St. Peters hospital this year – as they delivered their 3,000th baby of the year on December 17th.
Click here to read the story and see all the photos.