WRGB: Head of Addiction Services at St. Peter's Focused on Providing Help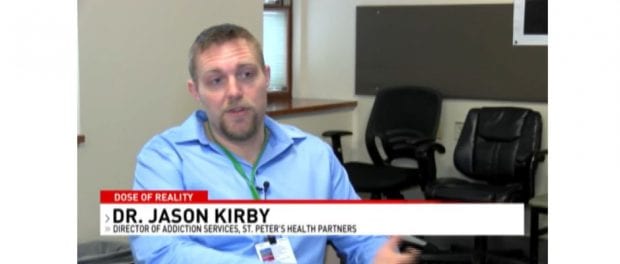 WRGB/CBS6 interviewed Jason Kirby, DO, MBA, medical director of addiction services at St. Peter's Health Partners, for the latest in its series of stories focusing on the opioid crisis in the Capital Region.
Dr. Kirby tells Jack Lamson what led him into the field of addiction services, and how he hopes to help patients battling substance abuse disorders.
Click here to watch WRGB's report.