WRGB: Immunocompromised New Yorkers Face Challenges with Receiving COVID Vaccine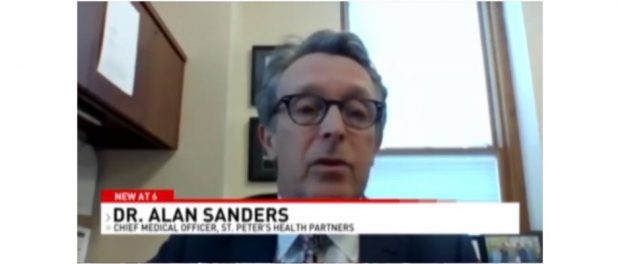 Alan Sanders, M.D., chief medical officer for St. Peter's Health Partners Acute Care, was interviewed by WRGB/CBS6 about the challenges faced by those who are immunocompromised.
Dr. Sanders discussed the concern some people have expressed about the effectiveness of the vaccine for this population.
From the story:
Sanders says,

"God forbid they get the infection, the virus. There weren't a whole lot of immunocompromised individuals in any of the two large trials that have been approved so far, the Pfizer and the Moderna vaccines."Sanders says he's not discouraging people from getting it.

"The chances of them having a, let's say, 60-70% chance good antibodies compared to 90-95% is well worth the risk of getting the vaccination," replied Sanders.
Click here to watch WRGB's story.