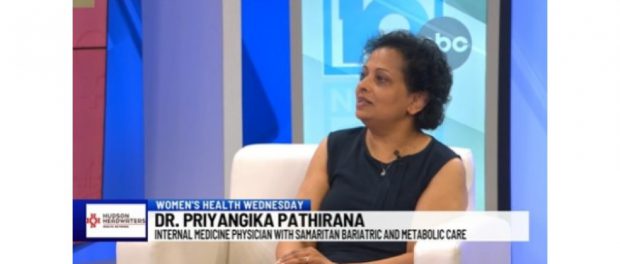 Dr. Priyangika Pathirana, an internal medicine specialist with Capital District Internal Medicine and Samaritan Bariatric and Metabolic Care, appeared live on WTEN/News10 to discuss the benefits and risks associated with popular weight loss drugs like Ozempic and Wegovy.
Dr. Pathirana shared her insight on when and why these drugs should be used and also discussed the possible risks associated with supplements like berberine, which has gained in popularity through social media sites like Tik Tok.
Click here to watch WTEN's interview.