23rd Annual Cuisine Magic Fundraiser Highlights "The Magic of Americana"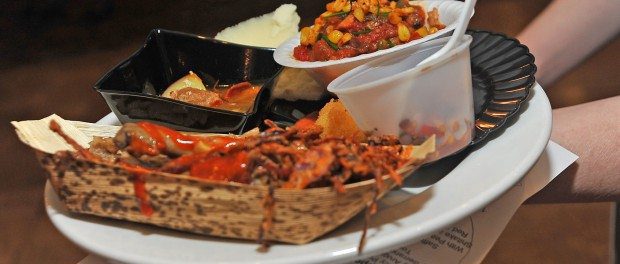 Eddy Visiting Nurse Association (Eddy VNA), will hold "Cuisine Magic 2016," its 23rd annual culinary grand tasting extravaganza and benefit on Sunday, Mar. 20, 5:30 – 9 p.m. (reception beginning at 5:30 p.m.; dinner & program beginning at 6:30 p.m.), at the Albany Marriott, 189 Wolf Rd., Albany.
Congressman Paul Tonko will serve as honorary chair. Liz Bishop, news anchor at CBS 6 News, will serve as mistress of ceremonies, with Michael LoPorto, CEA, AAC, of LoPorto's Ristorante Café, as event show chair, and James G. Rhoads, III, CEC, AAC, of Chef's Solutions, as event show co-chair.
This year's theme highlights "The Magic of Americana," and promises to showcase the many unique tastes across different regions of the country – from the melting pot of cuisines that make up New York state, to the fresh seafood of the New England seaboard, to the flavorful barbeques, plus Cajun, Creo, and Spanish-American fare that are renown in the southern states. Scrumptious and unique dishes will be prepared by top chefs from across the Capital Region. Guests will be able to sample from scores of culinary creations served up by participating chefs and restaurants.
Chefs and restaurants participating to-date include: Chef Eric Bolton, The Century House, Latham; Chef Steven Gatzen, Flik Lifestyles; Executive Chef Thomas Gulbrandsen, Saratoga Marriott Courtyard & Excelsior Springs, Saratoga Springs; Executive Chef Nathan Kutzscher, Albany Marriott, Albany; Executive Chef Carmelo LoPorto, LoPorto's Ristorante Caffé, Troy; Executive Chef Geri-Ann Mastromarino, Hilton Garden Inn, Troy, by BBL Hospitality; Chef Brad Stevens, B-rads Bistro & Catering, Troy.
The event will also feature a cocktail hour presented by U Mundu E Ca of Albany, and desserts by The Cookie Factory. A choice of traditional wines will complement dinner. More than 400 guests are expected. Cocktail attire.
Guests will be able to vote for their favorite dishes in the People's Choice Awards. The winning chefs will be presented the honors at an awards ceremony immediately following dinner.
Tickets are $100 each. For more information or reservations, please contact the Northeast Health Foundation at (518) 525-1265.
Proceeds will support programs which would otherwise have no funding, including the Eddy VNA Home Health Aide Career Ladder Program, and specialty training for aides. Eddy VNA has been dedicated to serving the community for more than 107 years, providing home health care and support services for more than 34,000 people in Albany, Rensselaer, Saratoga, Schenectady, Columbia and Greene counties.