Eddy Visiting Nurse Association Raises $62K for Kathy Buffaline Memorial Patient Care Fund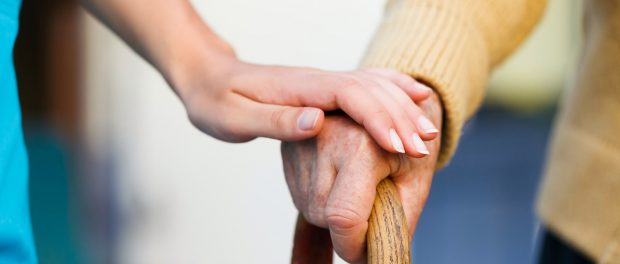 Eddy Visiting Nurse Association (Eddy VNA), in collaboration with the friends and family of the Kathy Buffaline Memorial Patient Care Fund, has raised more than $62,600 to benefit patient care needs in the community.
The funds, raised collectively through the 13th Annual Kathy Buffaline Memorial Fundraiser held in October, and through patient and staff donations year-round, benefit the Buffaline Memorial Patient Care Fund which supports basic unmet needs for patients who do not have access to food, medicines, a bed to sleep on, transportation to a medical appointment, and more.
The October fundraiser drew 150 people and raised more than $21,600. Additionally, Eddy VNA raised $41,000 in the last year through patient and staff donations to the fund.
"We are very grateful to the entire Buffaline family for their generosity and all their efforts in organizing the fundraiser year after year," said Michelle Mazzacco, vice president of Eddy VNA. "We dedicate 100 percent of the funds raised at this event to help hundreds of patients and families every year.
"We also want to express our great appreciation for the wonderful donations we receive from patients throughout the year, and for all our staff who open their hearts and give to those in need year-round," added Mazzacco. "Their kindness and generosity enabled us to respond and fulfill nearly 300 requests for patients needs in the last year alone."
From October 2015 to 2016, Eddy VNA funded such necessities as purchasing air conditioners and paying heating costs for patients, as well as supplying groceries, and providing medical supplies, such as wheeled walkers, grab bars, commodes, and other items.
The Kathy Buffaline Memorial Fund was established in 2003 in memory of a dedicated registered nurse who provided more than 30 years of compassionate care to her patients and their families. Each year since, friends and family hold an annual fundraiser to continue her legacy of compassion and caring. To help or to contribute to the Kathy Buffaline Memorial Patient Care Fund, please contact the Northeast Health Foundation at 518-482-4433.