Samaritan Hospital Women's Health Center Awarded National NAPBC Accreditation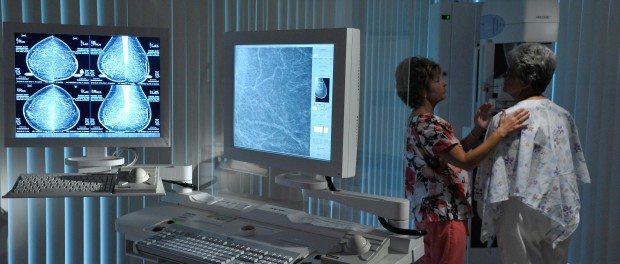 The Women's Health Center at Samaritan Hospital has been awarded a full, three-year accreditation by the National Accreditation Program for Breast Centers (NAPBC), the only breast center in the Capital Region to earn the achievement.
NAPBC accreditation is given only to centers that have voluntarily committed to providing the highest level of quality breast care, and which have undergone a rigorous survey process and review of their performance. Centers must demonstrate compliance with standards established by the NAPBC for treating those who are diagnosed with the full spectrum of breast disease, including proficiency in the areas of: center leadership, clinical management, research, community outreach, professional education, and quality improvement.
According to the NAPBC, a breast center that achieves NAPBC accreditation has demonstrated a firm commitment to offer its patients every significant advantage in their battle against breast disease.
"We are committed to quality care initiatives and offering patients every advantage we can as they battle against breast cancer," said Norman E. Dascher, Jr., chief executive officer of Samaritan and St. Mary's hospitals, and vice president of Acute Care Troy at St. Peter's Health Partners. "We are extremely proud of our breast center team, under the leadership of Dr. Yusuf Silk and Sabrina Mosseau, director of cancer services, who are the driving forces behind our achievement of this prestigious honor."
The American Cancer Society estimated that 232,340 patients were diagnosed with invasive breast cancer in the United States in 2013, with hundreds of thousands of women with benign breast disease requiring medical evaluation for treatment options.
The NAPBC is a consortium of professional organizations dedicated to the improvement of the quality of care, and monitoring of outcomes of patients with diseases of the breast. Their mission is pursued through standard-setting, scientific validation, and patient and professional education. For more information, please visit www.accreditedbreastcenters.org.