Santa To Present Infants to Moms on Christmas Day at St. Peter's Hospital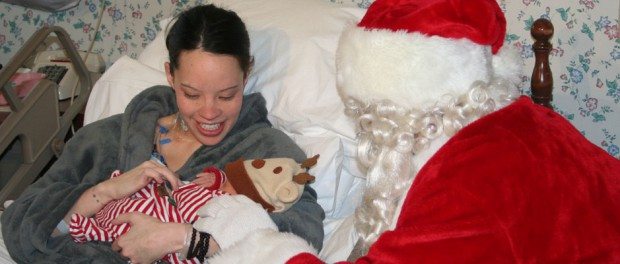 Santa will be driving a bassinet instead of a sleigh at St. Peter's Hospital on Christmas Day (Friday, Dec. 25) as he presents newborns to their mothers.
Santa will make one final stop at St. Peter's Hospital on Christmas morning before heading back to the North Pole. He'll be visiting the maternity floor, delivering newborns from their nursery bassinets to their mothers. The infants will be dressed in special holiday attire that has been purchased and donated by staff of St. Peter's Women's and Children's Services.
Santa made sure to get his flu vaccination before leaving the North Pole and making his rounds, thus providing extra protection to the newborns and their mothers and complying with state regulations requiring vaccination of health care personnel.