Toys for Tots Accepts Donation from St. Peter's Hospital Pharmacy Department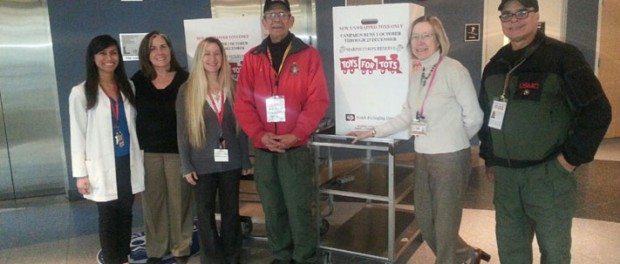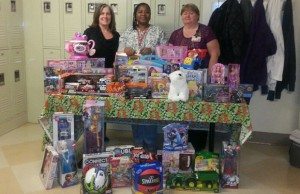 For the second year in a row, the St. Peter's Hospital Pharmacy Department held a toy drive to benefit the U.S. Marine Corps Reserve Toys for Tots Program. The pharmacy placed two collection boxes in the department, where pharmacy employees were able to donate new, unwrapped toys to the program.
Retired Marines representing the Marine Corps League came and picked up the donation of 44 toys on Monday, Dec. 21. The local Marine Corps League members, with the assistance of social welfare agencies, church groups, and other local community agencies, will distribute the toys to less fortunate children in the community.
St. Peter's offers its many thanks to the pharmacy department, with a special thank you to Lynn Hamil for coordinating the program. Additional assistance was provided by Nancy Newkirk, Becky Bombard, Dina Azar, and Jill Frament.