St. Peter's Health Partners Warns of Sparkler Safety During Upcoming July 4 Celebrations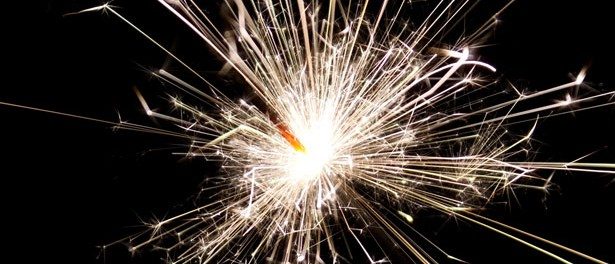 St. Peter's Health Partners, in light of recent changes to the New York Fireworks Law that legalized the use of "sparkler devices" in many Capital Region counties, is alerting the public to exercise safety and take precautions in their use during upcoming July 4 celebrations.
While most fireworks remain illegal to possess and use in New York State, a bill signed in November 2014 authorizes the sale and use of "sparkler devices" in New York counties that "opt in." In the greater Capital Region, those counties include: Rensselaer, Saratoga, Schenectady, Greene, Fulton, Montgomery and Warren counties. Albany County did not opt in.
"There really is no safe firework," said John Janikas, MD, director of emergency services for Albany Memorial Hospital, and Samaritan Hospital in Troy. "Just because you can purchase sparklers at the local grocery store doesn't mean that they are not potentially dangerous for adults and children. Sparklers can burn at temperatures of about 2,000 degrees Fahrenheit – hot enough to melt some metals. They can also catch on your clothing, hair and even spark a fire in your home."
According to the New York Fireworks Law, sparkler devices are "ground-based or hand-held devices that produce a shower of white, gold, or colored sparks as their primary pyrotechnic effect. Additional effects may include a colored flame, an audible crackling effect, an audible whistle effect, and smoke. These devices do not rise into the air, do not fire inserts or projectiles into the air."
"A backyard celebration can quickly turn into a medical emergency," said Janikas. "Sparklers accounted for the number one cause of fireworks injuries that required trips to the emergency room in 2011. The most injured body parts are hands, fingers, face and eyes, and common injuries can include serious burns, lacerations, contusions and foreign matter in the eye."
According to the U.S. Consumer Product Safety Commission, more than 40 percent of those injured are children younger than age 14, with those most frequently injured being boys aged 10 to 14-years-old.
The following safety tips are advised when using sparklers:
Never allow children to play with or handle sparklers;
Never light two or more sparkling devices at the same time;
Never try to relight or pick up fireworks that have not ignited fully;
Never mix alcohol or other substances with sparklers;
Use only outdoors on flat, hard surfaces like concrete in clear areas and away from houses, building and dry grass;
Keep a bucket of water or a hose nearby in case of emergencies;
Carry a cell phone in case the fire department or medical help is needed.
Source: U.S. Consumer Product Safety Commission & American Pyrotechnics Association