LiveSmart: Medical Alert Technology Providing Protection, Peace of Mind During the Pandemic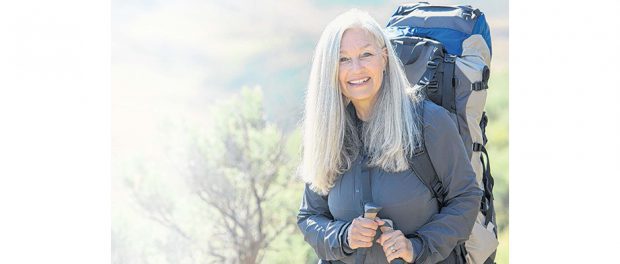 [This story was written by Kathy Leonard, Manager, Eddy Health Alert.]
It's now been more than a year since the World Health Organization (WHO) declared COVID-19 a worldwide pandemic on March 11, 2020. The medical alert industry was identified early on as an essential service during the pandemic, due to the increased number of individuals sheltering in place at home and the accompanying isolation.
A medical alert system can provide peace of mind to individuals who live alone, as well as their loved ones. We can all trip and fall, encounter difficulty recovering from a recent surgery, or become sick with no warning. In these situations, immediate access to help can be critical.
Studies have shown the chances of surviving a fall are six times greater if the person is helped within an hour. Access to help at the time of a fall is critical in keeping an accident from turning into a tragedy.
Eddy Health Alert, offered through St. Peter's Health Partners, provides two state-of-the-art medical alerts. The in-home unit is ideal for people who no longer drive or only go out when a relative or friend takes them. The second unit is a mobile unit with a GPS, ideal for people who travel outside their home or anywhere in the United States. The mobile unit can identify the exact location of the person in an emergency, ensuring a rapid response and quicker access to medical care, if needed.
For those seniors and/or disabled individuals in the Capital Region who may prefer to stay closer to home, the traditional medical alert system features wireless technology that offers interactive two-way medical emergency monitoring in and around the home.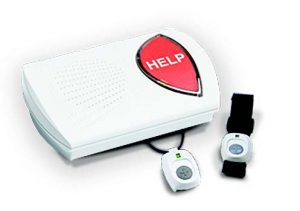 A cellular base station plugs into an electrical outlet in the person's home. The individual wears a waterproof necklace or wristband to initiate a call through the base unit in the event of an emergency. A landline phone is no longer required for connection. If there is a power outage, the unit has a 30 hour back up battery.
Both the mobile system and home-based unit work by immediately sending a signal to the response center when a button is pushed. Our alert response professionals bring skill and compassion to every call. Using a two-way voice connection, they carefully and respectfully handle each call to make sure the individual gets help quickly and efficiently.
A family member, neighbor or loved one can be the first contacted by our response center operators, unless you stipulate that paramedics should immediately be dispatched, prior to calling family or friends.
Accidents happen and no one wants a loved one vulnerable in an emergency; medical alert systems help initiate the recovery process. Eddy Health Alert's monthly rental fees are $38 for the mobile GPS unit, and $31 a month (the first month is free) for the in-home unit.
For more information, please either call Eddy Health Alert at 518-833-1040, visit us at https://www.sphp.com/find-a-service-or-specialty/home-medical-equipment/medical-alert-devices, or e-mail us at ehareferral@sphp.com.