LiveSmart: Safety First in Senior Driving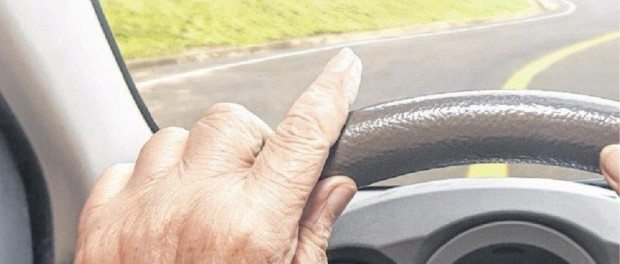 [This piece was written by Donna Stressel, OT, of Sunnyview Rehabilitation Hospital.]
A recent study released by the American Automobile Association's Foundation for Traffic Safety reported that accident rates for drivers 65 or older have been declining, with 31 percent fewer fatalities in 2012 than in 1997.
This is good news, as the stigma in popular culture persists that older drivers are among the most unsafe on the road. Multiple studies have shown that drivers over age 60 are more likely to avoid unsafe behaviors such as speeding, driving under the influence of alcohol, talking on cellphones and not wearing seat belts.
That said, seniors are more likely to have medical conditions and take multiple medications that may compromise their ability to drive safely. It is important for elderly drivers, and their loved ones, to make sure they are road-ready and driving as safely as possible.
After age 60, seniors should have an eye examination at least once a year to see if problems exist that could affect driving ability, such as age-related macular degeneration, cataracts, diabetic retinopathy or glaucoma. A hearing test as part of that annual physical is also crucial. If you already have hearing aids, wear them when driving.
Medical conditions such as Parkinson's disease, stroke or arthritis raise concerns about driving safety. Even pain or stiffness in the neck or legs can put you at risk. If you have been suffering bouts of dizziness or lightheadedness, you should discuss these issues with your doctor to resolve the underlying condition before driving.
Divided attention is an issue for any driver, but seniors are particularly vulnerable. Distractions such as a cellphone, driving in an unfamiliar area , or conversations inside the car can slow reaction time and make it difficult to respond adequately to an emergency situation.
In the early stages of Alzheimer's or other types of dementia, patients often continue driving. Memory, attention, and decision-making skills can deteriorate rapidly, and a patient may be unaware of unsafe driving behaviors, or get lost on the way to a familiar place. It's important for family and friends to get assistance in determining when safe driving is no longer likely.
Evaluation is necessary not just to determine if an individual is safe to drive or not, but also to generate recommendations to help compensate for deficits caused by aging or medical conditions. Independence within the community is important and, whether driving or relying on alternative resources, safety is the most important factor.
Sunnyview Rehabilitation Hospital's Driver Rehabilitation Program offers comprehensive services for elderly drivers, adolescents with learning needs and the disabled, including clinical assessment, on-the-road evaluation, driver rehabilitation and consultation/education about adaptive driving services. For more information, call 518-386-3595.