LiveSmart: Seeking a Career with Limitless Possibilities? Consider Nursing!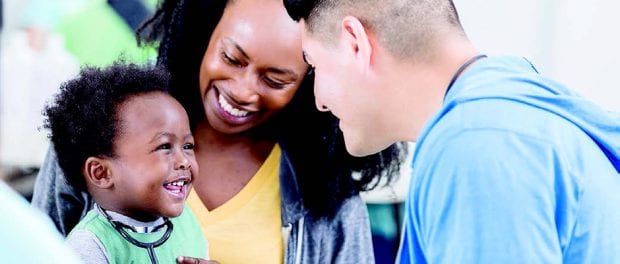 According to The American Nurses Association (ANA), there will be more registered nurse jobs available through 2022 than any other profession in the United States. The U.S. Bureau of Labor Statistics projects employment opportunities for nurses are projected to grow at a faster rate than all other occupations through 2026 and that 1.1 million additional nurses are needed to avoid a further shortage.
There's no question: If you are just starting out work or considering changing fields, a career in nursing could be very lucrative. But is nursing right for you?
Ask any nurse why she or he chose to go into nursing and nearly all of them will tell you it is because they desired a career that involved taking care of others. Most nurses didn't fall into the profession accidentally – they made a voluntary choice to become a clinician with compassion.
As caregivers and health care educators, nurses are in an ideal position to improve quality of care and address patients' physical and emotional well-being. That proximity and personal connection plays a critical role in patient outcomes, both in the hospital and in the community.
SPHP Open Interviews for RNs

Wednesdays in March
7:30 a.m. to 4 p.m.

Human Resources Department
St. Peter's Hospital Campus
310 South Manning Blvd., Albany
To patients, a great nurse is security, comfort and a valued partner on the journey through the health care system. To the parent of a critically ill child, a nurse is the professional with whom they have entrusted their most treasured possession. To the family of a dying patient, a nurse is the gift that will support them with comforting words, a gentle hand, and open heart. To the physician, a nurse is a trusted colleague and partner in the incredible experience of healing.
Nurses have nearly limitless opportunities when they are considering where to work. Nurses are obviously needed in traditional hospital settings, including areas such as medical, emergency, surgical, critical care, and women's and children's health. Or, nurses may want to work in the community in areas such as skilled nursing and elder care, addictions and behavioral health, hospice, home care, and continuing care. Others may feel they can best provide care in family health clinics and educational settings, such as in primary schools or at institutions of higher learning.
Regardless of the location, the nurse focuses on helping the patient achieve his or her optimal level of health. Individualized care is a priority, delivered with thought, warmth and concern. And the very best nurses provide compassion and caring not only for their patients, but for the families of patients, and their fellow caregivers.
Being a nurse is a privilege earned through hard work, education, and commitment. A great nurse takes that privilege and does the extraordinary!
St. Peter's Health Partners currently has many opportunities in nursing and would like to find the right fit for you. Come meet with one of our nurse recruiters for an interview on any Wednesday in March (6th, 13th, 20th or 27th) between the hours of 7:30 a.m. and 4 p.m. at our Human Resources Department, 310 South Manning Blvd. in Albany (across the street from St. Peter's Hospital).
Enjoy the benefits of joining St. Peter's team, including ongoing professional development, tuition assistance, free onsite parking, excellent benefits, retirement match, paid leave and shift differentials. Visit www.sphp.com/employment to view a list of all of the job openings at St. Peter's Health Partners and take the next step in furthering your career.