LiveSmart: SPHP and Capital Roots Collaborate for Healthy Communities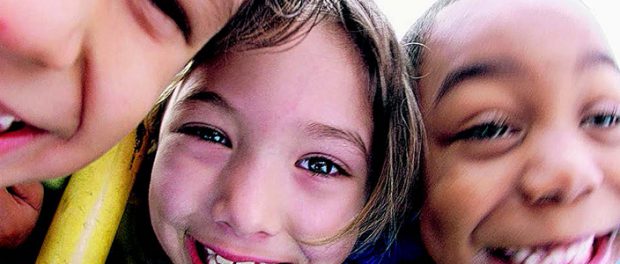 The New York State Department of Health, through its Creating Healthy Schools and Communities program, recently awarded St. Peter's Health Partners and Capital Roots two grants to work collaboratively to advance multiple health initiatives across the Capital Region.
The two grants, which will provide a total of $500,000 annually over the next five years, will assist the organizations in their shared mission to improve the health and well-being of communities throughout the Capital Region, with a particular focus on the cities of Albany, Troy, Cohoes, Rensselaer, Schenectady, and Watervliet. St. Peter's Health Partners will concentrate on schools, while Capital Roots will focus on communities.
"Children are our most precious resource," said Norman Dascher, Jr., chief executive officer of Samaritan and St. Mary's hospitals, and vice president of Acute Care Troy for St. Peter's Health Partners. "Working together, Capital Roots and St. Peter's Health Partners can significantly impact the health and well-being of our schools, our children, and our surrounding communities."
In the schools, St. Peter's Health Partners will be working at both the district-wide level, as well as directly with individual school buildings, to foster an environment of increased physical activity and access to healthier food options. This work includes ensuring school districts have strong, comprehensive wellness policies that meet federal and state mandates, along with furthering healthy environments to promote academic success.
Furthermore, St. Peter's Health Partners will be providing resources to implement curriculum-based physical activity in the classroom, training programs for physical activity before and after school, healthy fundraising ideas that meet New York state guidelines, and tools to replace food as rewards.
In the communities, Capital Roots will be increasing the number of healthy retail opportunities. This will be done through unique programming that falls under Capital Roots' core group of programs, including the Veggie Mobile, Healthy Stores, Virtual Veggie Mobile (online marketplace), as well as through policy development and new interventions to increase healthy, affordable food options.
Additionally, Capital Roots will be working with citizens, stakeholders, and municipalities in each community to work on bringing complete streets philosophies – including roadways, sidewalks, and urban trail systems that take into account the safety and accessibility for all users – and infrastructure projects to neighborhoods. This work will enable families and individuals to access healthy options in their neighborhoods, while encouraging movement to obtain recommended amounts of physical activity.
Together, St. Peter's Health Partners and Capital Roots will provide resources, education, and support to create awareness and make significant progress in empowering students, families, and neighbors to make choices that lead to healthier individuals and healthier communities.
For tips on helping kids live a healthy lifestyle, smart snacks, and other resources, visit http://healthprograms.org/healthy-schools/