Visiting Nurses Trained in Recognizing, Reacting to Canine Aggression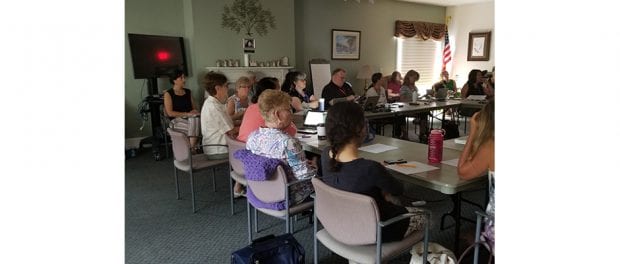 More than 200 St. Peter's Health Partners health care providers who work in home care settings recently received training on best practices when faced with aggressive dogs while providing care.
The idea for the course developed in response to reports of animal-caused injuries, mostly dog bites, from colleagues providing home health care through the Eddy Visiting Nurse and Rehab Association (EVNRA) and Community Hospice.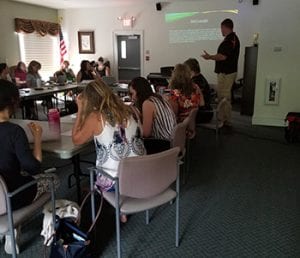 EVNRA leadership and a team from SPHP's Office of Safety and Emergency Management collaborated on a proactive approach, which involved reaching out into the community for expert input. SPHP then partnered with the State University of New York at Cobleskill (SUNY Cobleskill) to develop a training program tailored to its unique needs.
The course, "Canine Aggression Training," focused on teaching colleagues how to identify non-verbal indications displayed by aggressive canines. Techniques about how to respond to those non-verbal indicators in order to de-escalate the situation were also discussed. The course included a review of various behaviors demonstrated by canines that are mistakenly identified as friendly, when in reality they indicate fear, aggression or anxiety.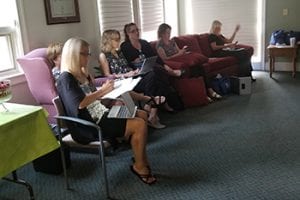 The hour-long, CEU eligible course was taught by an instructor from the Canine Training and Management Bachelor of Technology degree program offered at SUNY Cobleskill. The classes were held at SPHP locations in Catskill, Saratoga and Troy, with the SUNY Cobleskill instructors traveling to those locations to provide face-to-face, personalized instruction.
Brian Boudreau, director of safety for St. Peter's Health Partners, reported feedback to the program has been overwhelmingly positive, and praised the teamwork demonstrated from across SPHP to launch the initiative. Training is ongoing, with a goal of 300 colleagues trained. The program is slated to be introduced to other SPHP components in 2020.