"Up All Night" Concert to Benefit SPHP Heart Walk Team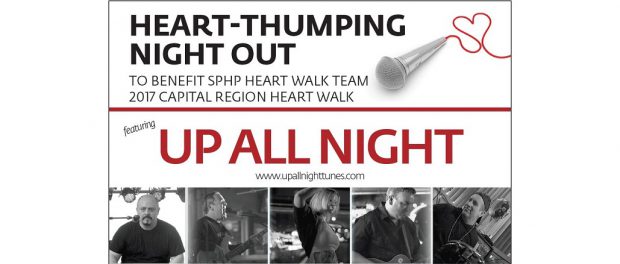 The St. Peter's Heart Walk Team is hosting a "heart-thumping night out" fundraiser, featuring local band Up All Night, on from 6-9 p.m. on Friday, May 12, at Lucky Strike Social in Crossgates Mall. Tickets are $20 per person.
The SPHP Heart Walk Team is holding the event in advance of the American Heart Association's 2017 Capital Region Heart Walk on Saturday, June 3, at the University at Albany.