How Albany Region Hospital CEOs See the Future of Health Care Post-COVID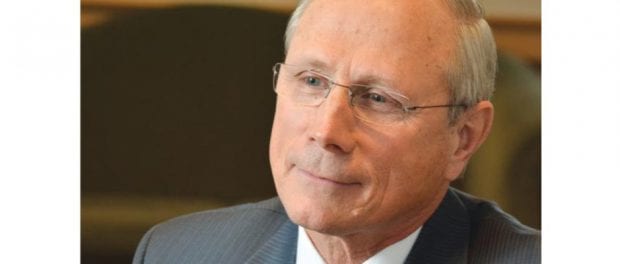 James K. Reed, M.D., president and CEO of St. Peter's Health Partners, joined CEOs from Albany Medical Center and Ellis Medicine, to discuss the impact the COVID-19 pandemic has had on health care.
The panel discussion, hosted virtually by the Albany Business Review, explored the financial impact of the virus as well as its effect on future plans for telemedicine, capital projects and more.
From the article:
Significant financial losses lead to construction pauses

The drop-off in health care activity, plus the increased costs associated with PPE and safety precautions, have set hospitals back by tens of millions of dollars.

Albany Med will see an operating loss of about $56 million through June.

St. Peter's Health Partners has seen a loss in excess of $40 million through the end of May.

Ellis Medicine is projecting a $50 million revenue loss.

The CEOs of these hospitals say they were in a good financial position to be able to handle the losses, at least for one shutdown, but that may not be the case for some smaller hospitals, Reed said.

"I think there are going to be some tough questions to ask as far as whether they survive," he said.
Click here to watch the panel discussion, and for an accompanying article.