LiveSmart: Father's Day – Celebrating Safely, Joyfully in the Time of COVID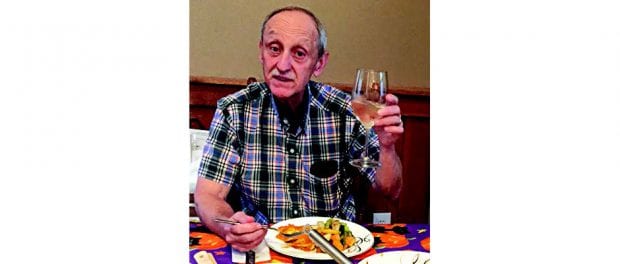 [This story was written by Jamie Epting, MS, RD, CDN, the system director of clinical nutrition with St. Peter's Health Partners.]
With Father's Day this Sunday, many of us are thinking about how we are going to celebrate dad this year. But, because of COVID 19, those celebrations might look a little different than they have in years past.
In my family, when we are celebrating someone, we always try to have a meal complete with all their favorite foods. Sometimes we go out, but this year we will choose to enjoy a meal at home or get some take out to keep our family safe in these uncertain times.
My father had heart surgery a few years ago and committed to an improved diet and lifestyle to keep his heart and body healthy. He made the choice to exercise regularly and adopted a mostly Mediterranean diet, eliminating red meat, and including more plant-based meal options.
I think I can safely say his two favorite types of food are Italian and Mexican. So, we've adapted some of his favorite dishes to make them more heart-healthy. One of our favorites is the sweet potato and black bean enchiladas from foodnetwork.com. Check out the recipe below and see if it might just become a favorite for your family, as well.
Wishing all the dads out there a safe and healthy day with family, but especially my own dad, Dennis Ulion. Happy Father's Day!
Sweet Potato and Black Bean Enchiladas
(Source: https://www.foodnetwork.com/recipes/sweet-potato-and-black-bean-enchiladas-5506806)

Ingredients:

1 cup red enchilada sauce
1 teaspoon olive oil
3 cloves garlic, minced
1 small onion, diced
1 jalapeno, seeded and diced
2 ½ cups sweet potato, peeled and cut into ½ inch cubes
1 10 oz can diced tomatoes with chiles
1 1/2 cups canned reduced-sodium black beans, rinsed and drained
1/4 cup fresh cilantro, plus more for garnishing
1 teaspoon ground cumin
1/2 teaspoon chili powder
Kosher salt and freshly ground black pepper
10 medium low-carb, whole-wheat flour tortillas
2 cups reduced-fat shredded Mexican cheese
Reduced-fat sour cream, for serving, optional

Directions:

Preheat the oven to 400 degrees F. Put 1/4 cup red enchilada sauce on the bottom of a 13-by-9-inch baking dish.
Heat the olive oil over medium-high heat in a large skillet. Add the garlic, onions and jalapeño and cook until the onions become translucent and the garlic is fragrant, about 2 minutes.
Add the cubed sweet potatoes, diced tomatoes, black beans, cilantro, cumin, chili powder, salt and pepper to taste and 1/4 cup water. Cover and cook over medium-low heat, stirring occasionally, until the sweet potatoes are tender, about 10 minutes.
Place a generous 1/3 cup filling in the center of each tortilla, roll up and place in the baking dish seam-side down.
Top with the remaining 3/4 cup enchilada sauce and the cheese. Bake, covered with foil, until the enchiladas are hot and the cheese is melted, about 10 minutes. Top with more cilantro and serve with sour cream if desired.