The Record: 'Walk a Mile in Her Shoes' Event to Take Place in Troy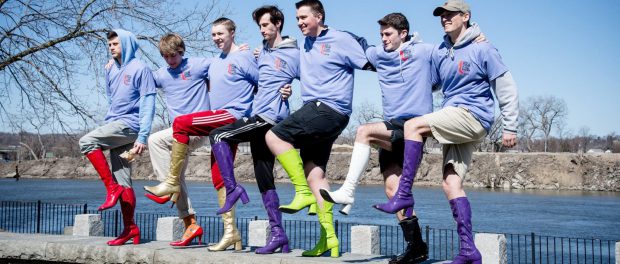 The Record published an article on the upcoming "Walk a Mile in Her Shoes" event scheduled for Saturday, April 27 in Troy's Riverfront Park. The community walk against rape, sexual assault, and gender violence is held in observance of April as National Sexual Assault Awareness Month.
From the article:
Organizers said the event takes its name from the old adage that you can't understand another person's experience until you have walked a mile in their shoes. While providing an opportunity to do this in a fun, positive setting, the event also starts difficult yet necessary conversations about gender relations and sexual violence against women and men.

"Rape and sexual violence are crimes that affect more than just the victim – they impact families, friends, and our community as a whole," Rachel Handler, executive director of behavioral health at St. Peter's Health Partners, said in a news release.

"'Walk a Mile in Her Shoes' provides an opportunity to start and continue conversations about this difficult topic. It also allows us, as a community, to stand with survivors and let it be known that sexual assault, without exception, is unacceptable and will not be tolerated," Handler added.
Click here to read the full article.