WAMC: Adjustment To Federal Index Would Bring $100M To Capital Region Hospitals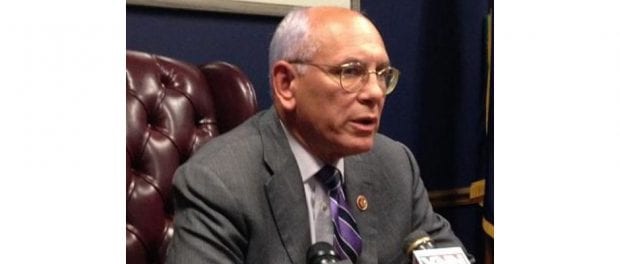 Congressman Paul Tonko was interviewed recently on WAMC regarding the federal Medicare Wage Index (MWI) for local hospitals. Rep. Tonko has been pushing for an adjustment to the MWI for local hospitals since before he went to Congress in 2009. The MWI is the formula the federal government uses to reimburse healthcare providers as it relates to Medicare patients.
James K. Reed, M.D., president and CEO of St. Peter's Health Partners, also appeared as part of the wide-ranging discussion. From the interview:
St. Peter's Health Partners in Albany could see a $45 million increase, according to President and CEO Dr. James Reed. Reed says the money would not only support wages, but also could address needed upgrades and efficiencies in the hospital's buildings.

"And it's not just a question of building new wings and new pavilions, it's taking existing structures and doing a lot of behind-the-wall and other kinds of improvements that need to be done," said Reed.
Also interviewed were other local health care CEOs including Saratoga Hospital's Angelo Calbone; Ellis Medicine's Paul Milton; Vic Guilianelli of St. Mary's Hospital in Amsterdam; and Dr. Dennis McKenna of Albany Med.
Click here to listen to the interview.