WNYT: Doctor Says Vaccine Still Okay for Organ Transplant Patients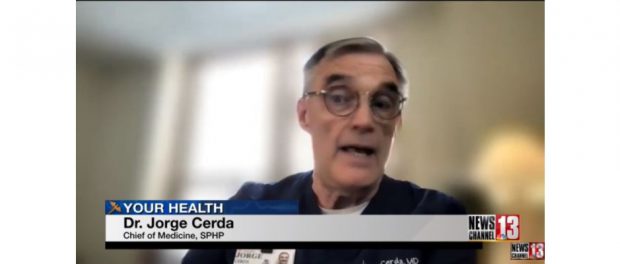 Jorge Cerda, M.D., chief of the department of medicine at St. Peter's Hospital, appeared on WNYT-NewsChannel 13 to discuss the importance of vaccinating organ transplant patients against COVID-19.
From the story:
There's recently been attention to people who've had organ transplants and the effectiveness of the COVID vaccine.

The drugs to prevent organ rejection tamp down the immune system of transplant patients, so they may not make enough antibodies to fully protect against the virus.

Dr. Jorge Cerda, Chief of Medicine at St. Peter's Hospital, says despite that, it's important for these patients to be vaccinated.

Even a reduced antibody response would protect against severe disease. He says antibodies are only part of the protection picture. There are also T cells in play.