NewsChannel 13: Nurse's Compassion Can Mean the World to Her Patients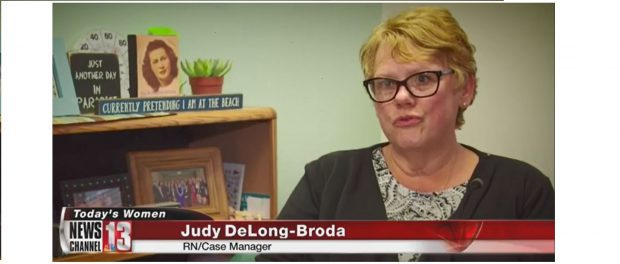 Judy DeLong-Broda, a case manager for St. Peter's Health Partners at Troy Internal Medicine, was featured on Elaine Houston's Today's Women report on WNYT. A nurse for 40 years, Judy doesn't think what she does is special. However, ask her co-workers and patients, and they will tell you she continually goes out of her way to help others, delivering compassionate care when patients need it the most.
Watch the WNYT story here.