WRGB: Medical Team Screens Cohoes Firefighters for Cancers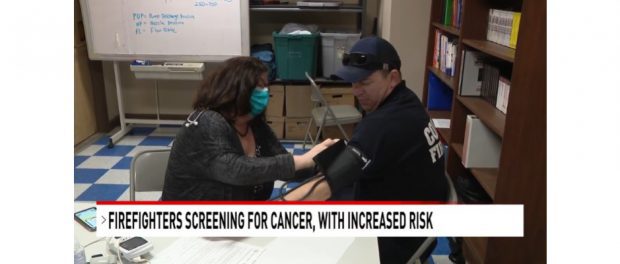 WRGB/CBS6 News interviewed Anne Lawton, BSN, RN, NCTTP, of St. Peter's Health Partners Cancer Care Center, for its story on the April 23 cancer screening held at the Cohoes Fire Department.
Lawton and Dr. Jonah Marshall of Capital Region Urology, spearheaded the effort which lead to the screening of more than two dozen firefighters.
A team from Capital Region Urology will take ultrasounds of the firefighter's bladders and kidneys — two high risk areas.

Health care workers are also educating the members about their increased risk of cancer, because they're exposed to carcinogens.

It could cause several types of cancer – including prostate, kidney, lung, colon cancers, and more.

Anne Lawton, community outreach nurse at St. Peter's Hospital Cancer Care Centers said, "We just want to get the word out. These men and women have stepped up to the plate for us and have helped us, but every time they go to a fire, they're breathing in all types of carcinogens, and now we need to help them."
Click here to watch WRGB's full report.