WTEN: Recovered From COVID-19, Frontline Workers Donating Plasma to Help Others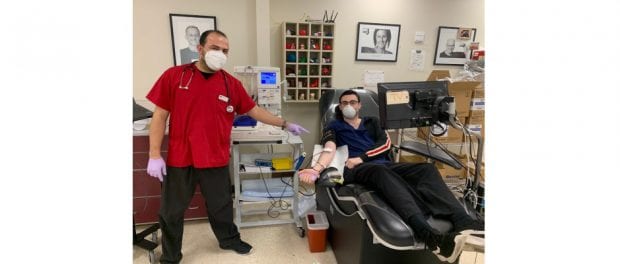 Joseph Hunziker, a lab technician at St. Peter's Hospital, spoke to WTEN about his decision to donate plasma following his bout with COVID-19. Hunziker contracted the virus in March and has since recovered.
From the story:
Hunziker is now fully recovered and has donated his plasma, which was used to help two people, who currently have the virus on their road to recovery.

"I got into health care because I have a strong desire to help people," Hunziker said. "The chance to make an impact on someone's life doesn't come often," Hunziker said.

Doctors are using the antibodies from plasma of a recovered coronavirus patient and transferring it into a patient who is currently battling the virus to help them recover.
Click here to watch WTEN's report.