WTEN: Signs of a Heart Attack in Women that Get Missed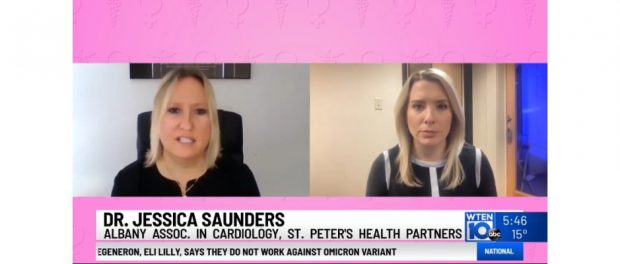 Jessica Saunders, M.D., of Albany Associates in Cardiology, appeared on WTEN/News10 in advance of American Heart Month, observed in February.
Dr. Saunders discussed risk factors for heart disease, which is the number one killer of women. She also discussed symptoms of heart attack, which often present differently in women.
From the story:
Click here to watch WTEN's report.