Eddy Initiative Helping Seniors Carry Out Health Proxy Decisions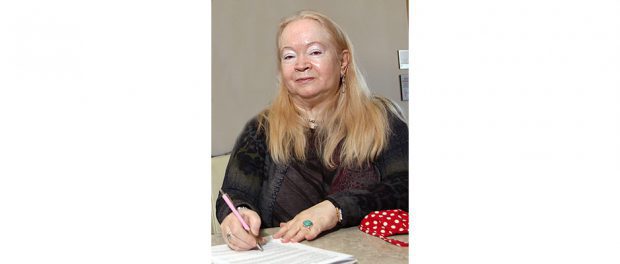 [This story was written by Angela L. Yu, manager of marketing & communications, Continuing Care Division.]
It's not something most of us think about – Health Care Proxies – but what if you became incapacitated? Who would facilitate your wishes or make those important health care decisions for you?
The Eddy Continuing Care Division of St. Peter's Health Partners (SPHP) has launched a groundbreaking, first-of-its-kind program in the Capital Region to advocate for individuals, especially older citizens, who may not have a family member or friend to carry out health care proxies or other major care decisions.  The effort is called the Eddy Health Care Proxy Initiative.
"We all know how important Advanced Care Planning is, both for ourselves and the people we serve," says ICCS (Integrated Care Coordination System) Senior Director Deb House, who developed the program. "But, as in many cases, when a member suffers a medical event resulting in a loss of medical decision-making capacity, the absence of Advanced Care Planning can lead to unnecessary suffering of those we serve and a substantial cost to the healthcare system due to guardianship proceedings and complex ethical reviews."
House notes that unfortunately, many seniors do not have family or close friends to either assist them in completing advanced directives or serve important roles such as a healthcare proxy. Moreover, unfriended older adults are among the most vulnerable populations we serve.
So House, collaborating with Michelle Mazzacco, vice president of Community Services, designed the initiative to serve elderly participants from Eddy SeniorCare/PACE (Program of All-inclusive Care for the Elderly) who do not have family or close friends to serve as their healthcare agents. In partnership with SPHP's legal and ethics departments, The Eddy is now able to connect our trained Hospice volunteers who can "befriend" a PACE participant and be designated as his/her Health Care Proxy. The participants in need are identified by the PACE social work department.
Volunteers go through extensive education about Advanced Care Planning, the role of a Health Care Proxy, and program criteria. Upon Advanced Care Planning graduation, both the volunteers and participants provided a personal bio, then senior PACE participants are matched with volunteers who spent time "getting to know" one another and discussing their advanced care planning wishes.
House says the effort is designed to deliver our brand promise: "We listen. We partner to meet your health goals, and we make it easy." She adds that the initiative can significantly reduce the need for guardianship proceedings, number of avoidable hospital days and overall cost of care.
To date, multiple PACE participants and volunteers have been matched and three health care proxies have been signed, with more to follow. The initiative will be expanded to other SPHP members in need in the coming months.
For more information on the program and PACE, please visit Eddy SeniorCare/PACE.