St. Peter's Health Partners and WellNow Urgent Care Open New Center in Latham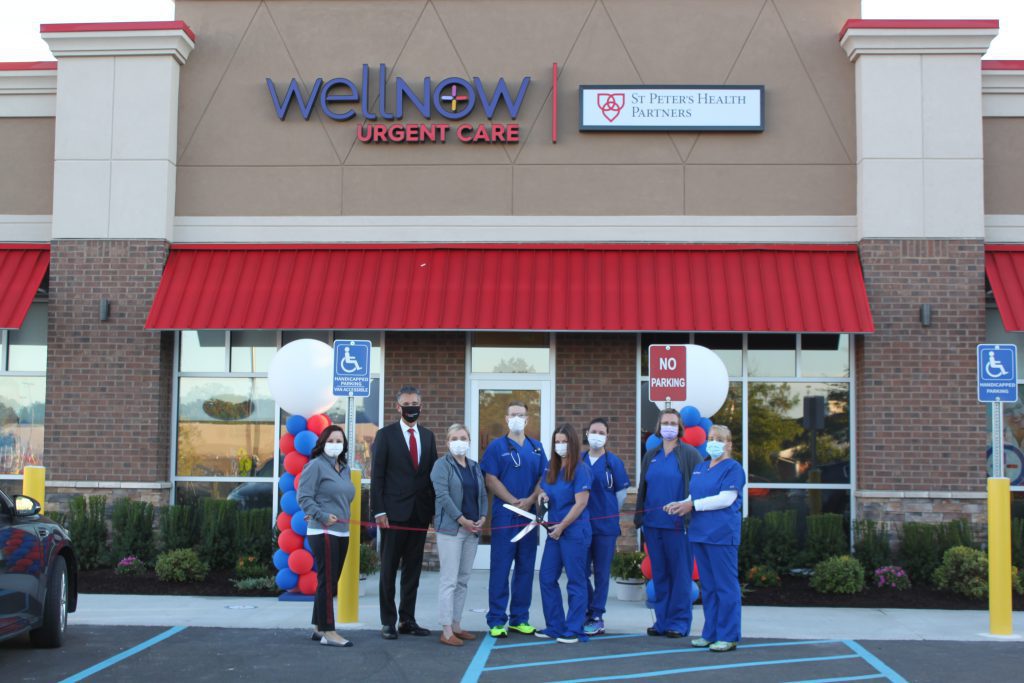 St. Peter's Health Partners and WellNow Urgent Care℠  have opened the doors to their newest center in the Capital Region. A ribbon-cutting was held August 31 for the new facility, located at 800 New Loudon Road in Latham. The center offers treatment for non-life-threatening injuries and illnesses, with no appointment needed, seven days a week from 7 a.m. to 11 p.m. The center also offers molecular (PCR) and blood antibody serology COVID-19 testing without the need for a referral or prescription.
"Together with St. Peter's Health Partners, we're proud to open this new center. Communities in Latham, Colonie, Troy and beyond have a new option for urgent care services and can count on us for immediate medical treatment," said WellNow Urgent Care President John Radford, M.D. "We look forward to further assisting the Capital Region and serving as a dedicated COVID-19 testing resource."
"St. Peter's Health Partners is excited to be opening this new facility in Latham along with our partner, WellNow," said James K. Reed, M.D., president and CEO of St. Peter's Health Partners. "Our commitment during the pandemic has been to provide residents of the Capital Region with the right care, in the right place, at the right time. This joint effort reinforces our commitment to providing high-quality, compassionate care to area residents today, tomorrow, and well into the future."
The new center provides timely service for ailments such as sprains, burns, colds and allergies, while also providing on-site X-rays, lab testing and physicals. Patients are treated on a walk-in basis but may also visit WellNow.com to check-in online or view up-to-date wait times. Both WellNow and St. Peter's Health Partners allow individuals to connect with a provider 24 hours a day, seven days a week, through their individual company telehealth platforms (WellNow, SPHP). WellNow accepts most insurance, including Medicare, Medicaid, Fidelis and Veterans Affairs TriWest. A full list of services can be found online at WellNow.com/services.
WellNow Urgent Care also offers Capital Region employers a wide range of occupational medicine services. From DOT/19A physicals and Workers' Compensation assistance to respirator fit exams and audiometry, businesses can partner with WellNow to develop a custom occupation medicine program that works for their industry. Additionally, schools — from elementary all the way up to higher education — can work with WellNow to establish a COVID-19 testing protocol as part of their reopening process. Those interested can reach out to WellNow directly at Occmed@WellNow.com to learn more.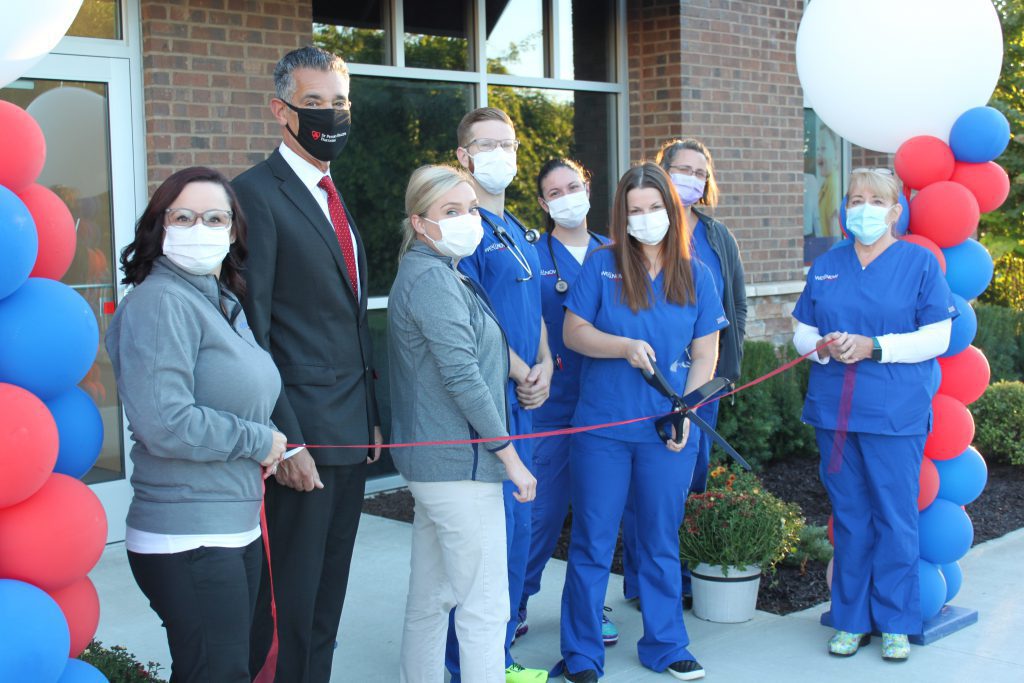 With more than 40 facilities currently operating across New York and Illinois, WellNow's Latham center joins a growing list of locations in the Capital Region, including Albany, Niskayuna, Hudson, and Clifton Park, as well as a new location expected to open in Saratoga later this year. A full list of WellNow centers can be found online at WellNow.com/locations.
Announced September 4, 2019, WellNow Urgent Care and St. Peter's Health Partners entered a collaborative joint venture to create a unified network of urgent care centers across the Capital Region. The strategic agreement marks the first partnership between St. Peter's Health Partners and WellNow. Through this joint venture, the organizations will double their combined urgent care presence throughout the Capital Region.