St. Peter's Health Partners Celebrates Opening of New Medical Campus in Clifton Park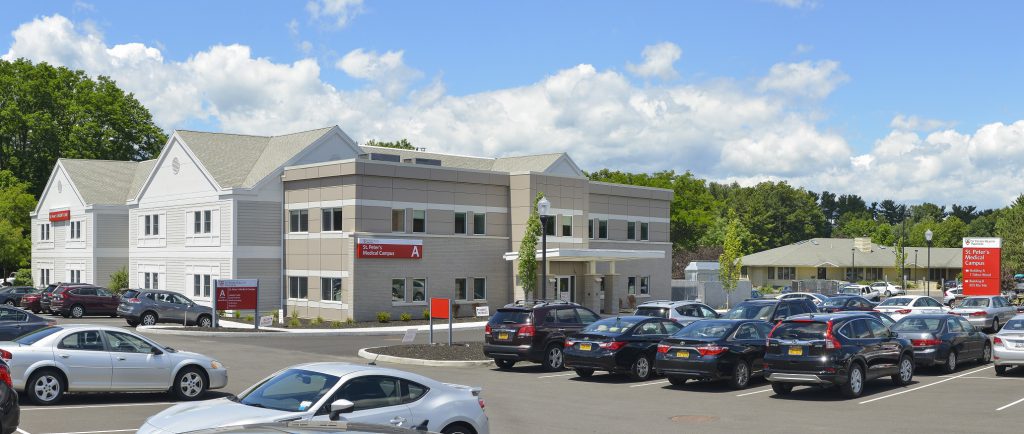 St. Peter's Health Partners (SPHP) held a ceremony today to celebrate the opening of its newest project, the St. Peter's Medical Campus in Clifton Park.
The celebration also commemorated the fifth anniversary of St. Peter's Health Partners, the region's largest health system, which was founded on October 1, 2011, upon the merger of Northeast Health, Seton Health, and St. Peter's Health Care Services.
The new St. Peter's Medical Campus represents a significant expansion of the number and diversity of providers, specialties, and services offered by SPHP in Saratoga County. SPHP has invested $7.5 million in the new campus.
This growth builds upon the strong foundation laid by Seton Health, which more than two decades ago was the first local system to provide on-site health care services in southern Saratoga County.
"We are proud and excited to open the St. Peter's Medical Campus, significantly expand our presence in Clifton Park, and bring a wider range of services, providers, and specialists to this community," said James K. Reed, M.D., president and chief executive officer of SPHP. "These expanded services enable residents of Saratoga County to get the high-quality care they need, much closer to home. This people-centered strategy was at the heart of SPHP's formation five years ago: to improve access and quality of health care in different locations and different settings across the region. We believe the best health care should be comprehensive, integrated, close, and convenient."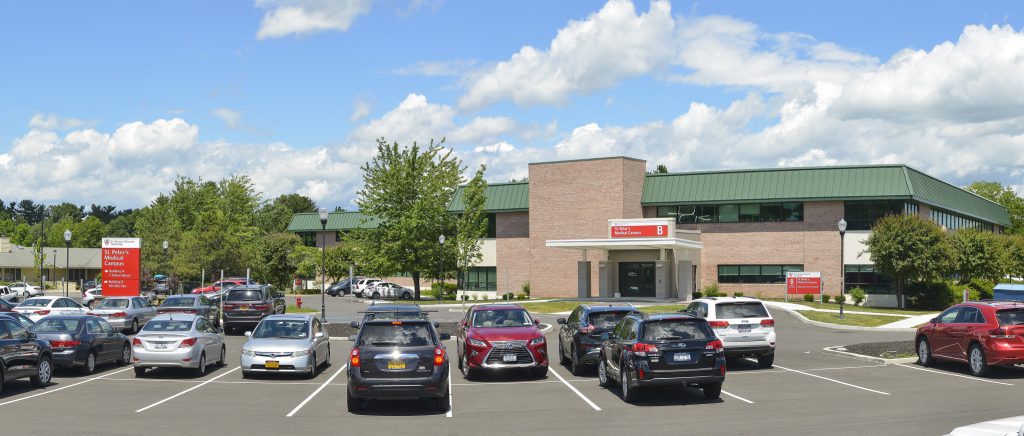 With more than 38,000 square-feet of offices in two adjacent buildings, the St. Peter's Medical Campus brings together updated and expanded facilities for urgent care, family practice, pediatrics, OB-GYN, medical imaging, and laboratory services, with new services including cardiology, diabetes, endocrinology, pulmonology, urology, podiatry, gastroenterology, and liver disease.
These expanded services are provided by physicians and staff at St. Peter's Health Partner Medical Associates (SPHPMA), one of the region's largest multispecialty physician groups, with more than 350 physicians and advanced practitioners representing more than 30 specialties and sub-specialties across 80 locations. Additionally, some services at the new St. Peter's Medical Campus are provided by community-based specialty physicians who lease office space from SPHP.
"St. Peter's Health Partners and its legacy organizations have provided services in Clifton Park for more than two decades," said Pam Williams, chief executive officer of SPHPMA. "There was a clear need here for expanded capacity in several specialties including cardiology, endocrinology, and pulmonary services. This need, and other feedback from the Saratoga County community, directly informed our planning and development of the St. Peter's Medical Campus."
"We are pleased St. Peter's has continued their commitment to the care of Clifton Park residents by investing in their new health care complex on Route 146," said Clifton Park Town Supervisor Phil Barrett. "The new complex offers additional health care services close to home for residents of Clifton Park and Saratoga County and adds tremendous value to our community."
"We are excited to see a new chapter opening in St. Peter's long history of quality healthcare here in Tech Valley," said Pete Bardunias, president/CEO of the Chamber of Southern Saratoga County, based in Clifton Park. "Having this new medical campus in Clifton Park is proof once again that our community is at the forefront of providing the best options for residents and visitors to obtain needed healthcare services. Thank you St. Peter's Health Partners for making the investment in Clifton Park, Halfmoon, and the surrounding area."
BBL Construction Services in Albany managed the construction and renovations for the project. DCG Development owns part of the property. The architect for the project was Hyman Hayes Associates. Engineering was provided by Friedman Fisher Associates and civil engineering was performed by Environmental Design Partnership.
Services and Practices
Located in St. Peter's Medical Campus Building A, at 1 Tallow Wood Drive, is:
Located next door in St. Peter's Medical Campus Building B, at 855 Route 146, is:
St. Peter's Urgent Care, Clifton Park Family Practice, St. Peter's Pediatrics, St. Peter's OB/GYN, and St. Peter's Medical Imaging are operated by St. Mary's Hospital. St. Peter's Laboratory is operated by Samaritan Hospital.
Additionally, SPHP is leasing space in St. Peter's Medical Campus to several community providers:
Advanced Gastroenterology
Beer & Beer, MD, PLLC (adult and pediatric urology)
Capital Cardiology Associates, PC
Capital District Podiatry
Capital Thoracic Surgery
Healthy Legs Vein Center
 Skip the Wait at St. Peter's Urgent Care
The newly renovated and expanded St. Peter's Urgent Care, formerly known as Clifton Park Urgent Care, is now offering patients the ability to plan ahead and choose a time to visit the facility.
With this program, called "Skip The Wait," patients may go to http://www.sphpma.com, click on "Urgent Care Skip The Wait," choose "Clifton Park" or another St. Peter's Urgent Care location, and then pick an available time at which they would like to visit the location.
The patient will receive an initial text message with the time at which they are expected to be seen. If that time changes, they will receive further updates. Additionally, to keep patients informed, St. Peter's Urgent Care waiting rooms will have displays with current wait times.
St. Peter's Urgent Care in Clifton Park is one of four SPHP urgent care locations. The others are located in Albany, East Greenbush, and Troy.