LiveSmart: Celebrate Your Mom with a Healthy, Delicious Brunch!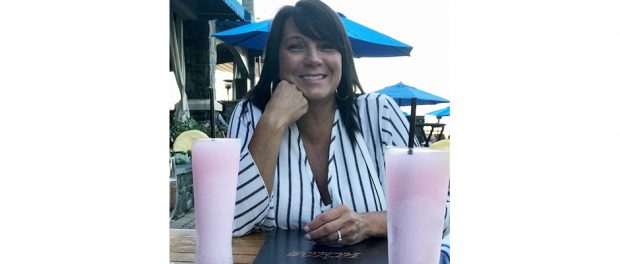 [This article was written by Alexandra Cervini, MS, RD, CDN, Lead Dietitian for Samaritan Hospital, St. Peter's Health Partners.]
This Sunday is Mother's Day and I am looking forward to showering my mom with appreciation on her special day! Whether you are celebrating your mom, grandma, or another extraordinary mother-figure in your life, show them you care in a delicious and nutritious way.
Start their day off with a 'brunch' of love! Most of us enjoy decadent snacks and bottomless cocktails and mocktails – because of these tempting treats, brunch can be a calorically dense meal. Here are a few easy tips and tricks to make sure you and your mom have a tasty meal, without the unwanted extra fat and calories.
Main Entrées
Brunch doesn't have to be complicated to taste great. It can be as simple as avocado toast or a veggie omelet. Plan ahead and create simple meal ideas that you can easily execute, and that kids can help to prepare.
Use complex carbohydrates as your base, such as fresh veggies, whole grain breads, or oats. Add healthy proteins including eggs or lean meats. Sprinkle in some healthy fats (e.g. healthy oils, nut butters, avocado). Take your favorite brunch recipes and make these simple adjustments to create a healthier entrée.
Desserts
Fresh is best when it comes to dessert. A nice, fresh fruit salad is a great addition to your brunch menu. Add lemon or lime juice for an intense, citrusy flavor. If you prefer something sweeter, the addition of honey or agave syrup can add sweetness in smaller doses.
If you enjoy things on the spicier side, the addition of chili powder gives a nice kick to desserts that is surprisingly satisfying.
If you are looking for something hearty, muffins can be a great option. Use whole-wheat flour instead of white flour, as it is an excellent source of fiber and nutrients. You can also add nuts or nut butters to baked recipes for extra protein and healthy fats.
Cocktails and Mocktails
Making small adjustments to your favorite drink recipes can create healthier options without losing flavor. An easy way to reduce sugar and caloric content in cocktails is by eliminating the sugary beverages and fruit juices as mixers and substituting seltzer water, fresh fruit, herbs, or vegetables. The use of fresh herbs and produce creates a light and refreshing drink for you to enjoy, especially as the weather gets nicer. See the recipe below for a coconut fizz mocktail that will transport mom to the beach, feeling like she is sipping a pina colada in the sun.
Just like that … brunch is served! I know how I will be celebrating my mom this year; how are you celebrating yours? Whatever you do, I hope it is a special day for you both.
Coconut Fizz Mocktail
(Recipe from womenshealthmag.com)

Ingredients

2 bags of green tea

1/4 cup coconut milk

2 Tbsp fresh lime juice

1/2 cup coconut seltzer

Matcha powder, for dusting

Directions

Pour 1/4 cup boiling water over tea bags and let steep 5 minutes; discard tea bags and let cool.

Stir together tea, coconut milk, and lime juice. Pour into two glasses filled with ice and top with seltzer. Dust with matcha powder.