LiveSmart: Holiday Decorating, Wrapping, or Meal Prep – Make Sure You Start with Stretching!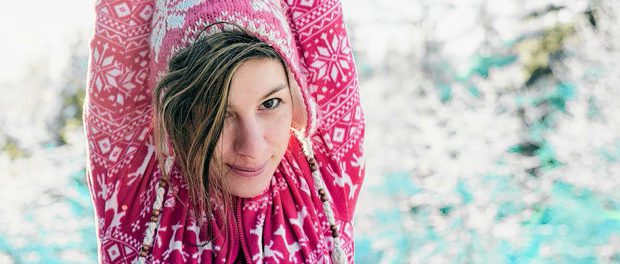 [This piece was written by Dave Steck, PT, MA, Cert. MDT with St. Peter's Physical Therapy & Fitness.]
Stretching, according to traditional wisdom, improves flexibility and range of motion, makes muscles less vulnerable to injury, and prevents the muscle soreness that occurs the day after a workout. This time of year, though, it's not just before and after a trip to the gym that you need to limber up.
Between wrapping presents, decorating and cooking for the holidays, and maybe hitting the slopes, everyday stretching should be on your to-do list. The goal is to stretch every muscle group in order to maintain a proper balance – such as between hamstrings and quadriceps, calves and shins.
The stretch should be strong enough to increase tension but not enough to cause pain. There should be no bouncing or forcing motions, which increase the risk of injury. And in cold weather like this, it's a good idea to first heat up your muscles with a hot shower or put yourself in a Jacuzzi before you stretch.
Your back, side and buttocks should be stretched first; then the hamstrings, quads, calves, shins, arms and chest. A full-body stretch is a great first step before you hang Christmas decorations or bring in the tree.
For a more sedentary activity like wrapping presents, it is recommended to stretch your back backwards (into extension) five times before and after.
When preparing holiday meals, make sure to take frequent breaks to conserve energy. Space out your meal prep over a couple of days, leaving yourself plenty of time before cooking to reduce hand fatigue. Remember to stretch before the preparations begin, as getting a large family meal to the table involves its fair share of bending, twisting and lifting.
Please note: If hitting the slopes is on your agenda, for both injury prevention and delayed muscle soreness, most authorities agree the way to go is 10 to 15 minutes of warm-up activity before exercise and save the stretching for after exercise.
Even for the more sedentary individual, daily stretching has tremendous benefits. A general rule is to change your posture every fifteen minutes. Get up out of your chair and stretch your hands above your head; gently arch your back; push against a nearby wall or just stand with your back flat against the wall – anything to change your body position and remain limber. Holding a stretch for 15 to 30 seconds for each muscle group is sufficient.
Ultimately, the truth about stretching is that, like so many things, it's good for you…but only if you do it properly.
St. Peter's Physical Therapy & Fitness offers a full range of outpatient physical and occupational therapy services, at 1240 New Scotland Road, Slingerlands, NY (approximately three miles from St. Peter's Hospital).
St. Peter's Health Partners Patient Therapies has a variety of outpatient occupational therapists at locations throughout the Capital District, accepting all insurances and providing quality one-on-one treatment. For information, please call 518-475-1818.