LiveSmart: Kick the Habit and Quit Smoking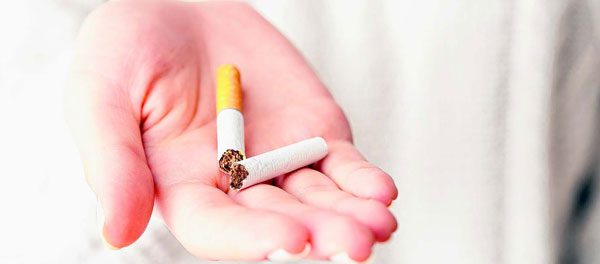 New Year's Resolution: Find the Grit to Quit
[This article was written by Erin Sinisgalli, Director for St. Peter's Health Partners Community Health Programs.]
Perhaps you missed the ghoulish headline when it appeared last month: "Thousands of smokers may be dying of a disease that they have no idea they've got." That turn of phrase certainly grabbed my attention.
The article told of new research published in the Journal of the American Heart Association that found some smokers – and not an insignificant number – were unaware they had cardiovascular disease (CVD). For these individuals, the "first symptom" of their illness was death from a heart attack or stroke.
Notably, middle-aged women who smoked were nearly twice as likely as non-smoking women to have a fatal CVD event as their first sign of CVD.
What does it take to quit? As a professional who works in the field of smoking cessation, I believe it takes grit to quit. Psychologist Angela Duckworth, who studied grit as a personality trait, defined it as "perseverance and passion for long-term goals." It's related to a mindset that embraces the ability to persist after setbacks.
And whether you've smoked for two years or 20, there are bound to be setbacks when you quit.
Still, long-term smokers have much to gain. Research from the National Institutes of Health -AARP Diet and Health Study found that smokers who quit in their 60s had a 23 percent lower risk of death than current smokers of the same age. And according to the American Cancer Society, those who quit before the age of 50 cut their risk of dying in the next 15 years by half.
A new year often brings new passion for those looking to kick the habit. But how do you start? You start by developing a plan.
Strengthen your resolve: First, reflect on your reasons for quitting – Your health, family, kids, finances, pets, etc.
Determine your triggers: Consider your everyday routine and change it up. Put cigarettes in inconvenient places. Hide ashtrays. Instead of smoking, drink water or suck on hard candy.
Cessation products can help: Speak with your healthcare provider to see if nicotine replacement products (gum, patch, etc.) or prescription medications are right for you.
Stay active: Many smokers report that doing something active, even for a few minutes, helps fight cravings.
Seek support: A support system is crucial. Tell family, co-workers and friends that you are quitting, and ask for their support.
Help is also available through the NYS Smokers' Quitline (1-866-697-8487 or visit www.nysmokefree.com) and cessation programs like St. Peter's Health Partners' The Butt Stops Here, a FREE, seven-week, on-line group tobacco cessation program. For information on groups starting up in January, visit sphp.com/quitsmoking.
If you've been wanting to quit, now is the time. Find your grit to quit. Make a plan. Then mark your quit date on the 2022 calendar. You can do it!
Best wishes for a happy and healthy New Year!