LiveSmart: Resolving Family Conflicts During the Holidays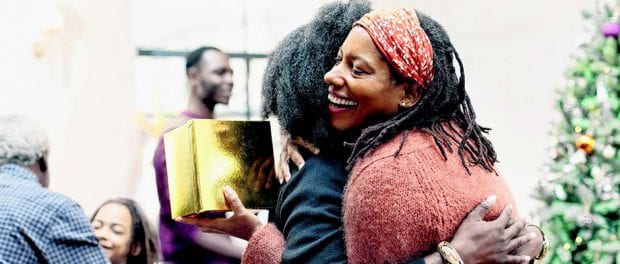 [This piece was written by Yelena Zack, MD, Chief of Psychiatry for Samaritan Hospital.]
The soundtrack of the holiday season may insist "there's no place like home for the holidays," but family gatherings and traditions aren't always joyous and stress-free for everyone. In fact, some people dread attending big family events which can quickly turn merriment to misery.
While many of us grow up with visions of ideal families and holiday get-togethers, the fact is life isn't a Norman Rockwell painting. Holiday parties and long-awaited reunions can trigger conflict, stress, and personalities – especially if family ties are, or were once, strained.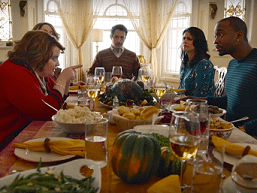 Of course there are family members we enjoy visiting with, but chances are, there are others in the crowd with whom we may not get along. Immediate and extended family members, all under the same roof, can spark personalities to clash, grudges to arise, and tempers to flare.
If you're worried your family tradition may lead to potential disaster, consider the following:
Be honest with yourself. What are you fearful of? Do you play any part in perpetuating those disputes?
Learn to manage your own expectations. If certain family members have always had issues in the past, don't expect miracles to happen just because it's the holidays.
While we cannot change others, we can transform our own reactions. If you encounter criticism, crass jokes or nosey relatives, try changing your usual knee-jerk reactions to controlled responses to diffuse potential conflict.
Keep your perspective. Remember it's just one dinner. Try to put aside any negative emotions for the night.
Don't overuse alcohol. One drink too many can turn celebration into confrontation.
Decide beforehand how much family time you can handle. Set limits. Out-of-towners may opt to stay only one night, while others may just do dinner.
None of us is perfect. Every family has its dynamics. It's well-proven that holding onto grudges ultimately harms us. When it comes to family matters, forgiveness can be the ultimate gift to both ourselves and loved ones. Best wishes for a happy and healthy holiday season!
Samaritan Hospital's Behavioral Health Services is a community resource for individuals needing treatment to overcome a range of psychological/psychiatric and addiction challenges. Our comprehensive crisis, inpatient, outpatient, and care coordination programs provide diagnostic, treatment, and rehabilitation services. We are recognized as clinical leaders in the areas of dual diagnosis and geriatric psychiatry and are proud of our emergency crisis services.
To learn more about Samaritan Hospital Behavioral Health Services, please call 518-270-3008 or visit us at www.sphp.com/behavioral-health-sam