LiveSmart: Take Care When Tackling Spring Gardening, Yardwork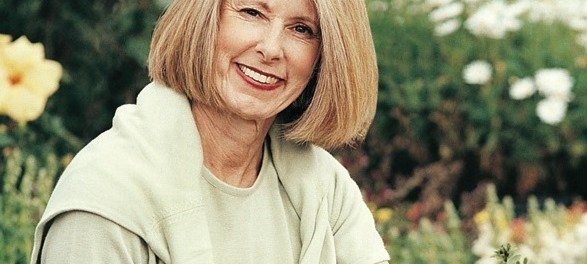 [This piece was written by Carol Hennessy, OTR, CHT, an occupational therapist at St. Peter's Physical Therapy & Fitness.]
Spring has finally sprung! The snow piles are (mostly) gone, the days are getting warmer, and flower beds and lawns are soon going to need some attention. Just remember green thumbs deserve TLC, too – so observe a little caution to keep this activity relaxing and enjoyable!
There are still a few weeks before the ground is ready, so take that time to build up strength in your body:
Sitting in a straight back chair, move forward until you are sitting near the end of the chair, feet under knees. Keeping your back straight, lean from hips to bring shoulders over knees and stand up. At first you may need your hands to help push up from the chair, but with practice you should be able to stand up without them. Make the exercise harder by kneeling down to the ground and then getting back up. Practice next to a chair in case you need some support.
Using hand weights that feel moderately heavy, take one in each hand and bend and straighten your elbows slowly. Keep your back straight; don't let your body sway or bend.
Repetitive movements – raking, weeding, digging – can stress the neck, back, shoulders, wrists and hands, so pay attention to good posture. Some hints to keep your body moving safely:
Warm up. Walk around for five or 10 minutes before starting work.
Stretch your shoulders. Link your hands, palms away from your body, and raise them over your head; hold eight to 10 seconds, repeat six times. Pull your elbow across your chest toward your shoulder with the hand of the opposite arm; hold eight to 10 seconds, repeat six times for each arm.
Stretch your forearms. Hold your arm out straight, palm facing down, bend wrist down, push down arm with other hand; hold eight to 10 seconds, repeat six times for both arms. Turn palm up, extend wrist back, use other hand to push arm down; hold 8 to 10 seconds, repeat six times for both arms.
Use well-designed tools. Tools with non-slip rubber or padded handles reduce stress on the hand joints. The grip should be the size of a circle you make with your index finger and thumb.
Vary your tasks. Prevent body stress by changing position. Break up large tasks into short sessions; rest and stretch hourly.
Stretch your back. Avoid prolonged bending from the waist. Try using a kneeling pad or sit on a low stool. Stand up every 20-30 minutes, place the palms of your hands against the small of your back and arch back slightly to unload your spine.
St. Peter's Physical Therapy & Fitness offers a full range of outpatient physical therapy services, at 1240 New Scotland Road, in Slingerlands, N.Y., about three miles from St. Peter's Hospital. Services provided include physical therapy, occupational therapy, speech dysfunction and audiology. Call 518-475-1818 for information.