LiveSmart: The Mental Health Toll of the COVID Pandemic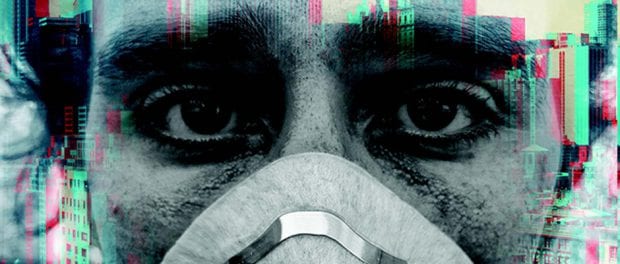 [This article was written by Rachel Handler, MS, LMHC, executive director of Behavioral Health for St. Peter's Health Partners.]
It is clear the COVID-19 pandemic has caused a crisis in healthcare. However, the pandemic is also creating a mental health crisis in our country.
According to a Kaiser Family Foundation poll, nearly half of Americans report the current pandemic is negatively impacting their mental health. Experts are concerned that increased current feelings of helplessness from this traumatic event are resulting in a rise in suicide rates and overdose deaths. Furthermore, front-line, essential workers, such as those who work in healthcare, grocery stores, law enforcement, and emergency services, are at a heightened risk for COVID's impact on mental health.
What mental health professionals are seeing both locally and nationally are people struggling with the specter of illness from COVID-19, but also the impact of COVID on their day-to-day lives. These struggles include unemployment, food insecurity, and isolation. Some individuals are also coping with the stressors of caring for children or other relatives who need assistance. In addition, the uncertainty and accompanying hopelessness adds another layer of stress and anxiety.
There are numerous things that can be done each day to help mitigate behavioral health risks:
Take a break – Give yourself some time away from COVID-related news and discussions.
Practice self-care – Take time to exercise, eat healthy, and to get enough sleep.
Connect with others – Identify ways that you can safely stay in touch with your family, loved ones, and friends.
Practice gratitude – Focus on the present, and on small things to be happy and grateful for in your life.
Ask for help – If you're struggling, there are numerous resources available to help. Some of these resources are listed below.
We are fortunate there are many resources in our community and in New York state for individuals who are struggling, or who need help with additional mental health and/or substance use disorder needs. These resources include opportunities for immediate help and also for ongoing assistance and support. Many are also offered through telehealth options, to ensure mental health services are accessible to everyone.
The bottom line is, although requirements to maintain social distancing may leave us feeling isolated, no one is alone in their current struggles. Help is available, accessible, and here for those who need it most.
If you or a loved one is experiencing acute mental health issues, the Crisis Unit at Samaritan Hospital is available 24 hours a day, 7 days a week, and can be reached at 518-271-3540. You may also contact the Outpatient Mental Health Clinic at Samaritan Hospital at 518-271-3554.
If you or a loved one is struggling with addiction, please call the SPARC Admissions Department at 518-452-6700 or Samaritan Hospital Inpatient Rehabilitation on St. Mary's Campus at 518-268-5807. Visit us at http://www.sphp.com/addiction for more information.
Mental Health and Addiction Resources

Mental health Crisis Unit at Samaritan Hospital: 518-271-3540
Outpatient Mental Health Clinic at Samaritan Hospital: 518-271-3554
Addiction services at Samaritan Hospital Inpatient Rehabilitation on St. Mary's Campus: 518-268-5807
Addiction services at SPARC: 518-452-6700
New York State COVID Emotional Support Hotline: 1-844-863-9314
National Suicide Lifeline: 1-800-273-TALK (8255) or text Got5 to 741741
Kate Spade New York Foundation and Crisis Text Line – 24/7 emotional support service for frontline health care workers: text NYFRONTLINE to 741-741