St. Peter's Hospital Partners with New York Oncology Hematology to Test Cancer Drug in COVID-19 Patients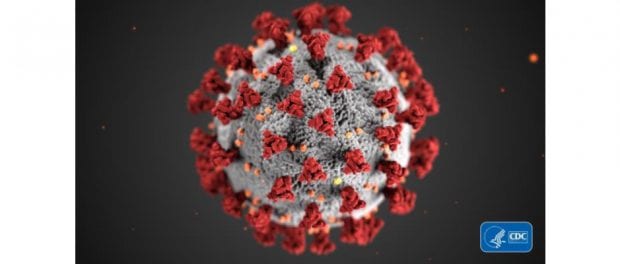 Exploratory research conducted at St. Peter's Hospital in conjunction with New York Oncology Hematology, is featured in the national medical journal, Science Immunology. The research involves the cancer drug acalabrutinib and its potential as a possible treatment for COVID-19.
Acalabrutinib is a member of a class of drugs known as Bruton's tyrosine kinase (BTK) inhibitors, which are used to treat B-cell leukemias and lymphomas.
In March, Stephen Wrzesinski, MD, PhD, Director of Immunooncology and Cellular Therapy at New York Oncology Hematology (NYOH), reached out to colleagues at St. Peter's Hospital, including Philip Palmieri, MD, chief of infectious disease, to try testing the drug on patients battling COVID-19.
"While acalabrutinib does not treat the coronavirus itself, it was suspected that it could decrease inflammation in the lungs in patients with severe COVID-19 infection," said Dr. Wrzesinski, who led the local clinical team overseeing the study. He explains, "By improving the patient's respiratory status, we believed the drug could spur a quicker recovery – and for the majority of patients, it did."
Dr. Wrzesinski is co-author of the manuscript, Inhibition of Bruton Tyrosine Kinase in Patients with Severe COVID-19, published June 5 in Science Immunology. Results of the exploratory research summarize findings of 19 patients receiving acalabrutinib at five hospitals across the country, including three who were treated at St. Peter's Hospital (two were included in the case series as they completed the full course of therapy). The research was conducted in collaboration with AstraZeneca (AZ) and the National Institutes of Health. Findings included:
Nineteen patients with acute respiratory distress syndrome (ARDS) from COVID-19 were treated with acalabrutinib for 10-14 days.  Most patients demonstrated measurable improvements in oxygenation, often within 1-3 days.  Nine out of 11 (82%) patients who had been receiving supplemental oxygen with acalabrutinib treatment were discharged from the hospital and no longer required supplemental oxygen.
In addition, four out of eight (50%) patients who were receiving invasive mechanical ventilation prior to acalabrutinib administration were extubated, four of whom were discharged without the need of supplemental oxygen. Improvement in key laboratory assessments measuring disease progression, including c-reactive protein level and lymphocyte levels, were also seen.  There were no observed toxicities attributable to acalabrutinib, including those outlined in the product's important safety information, such as cardiac arrhythmia, bleeding, diarrhea or opportunistic infection.
NYOH was asked to join the study because of its extensive clinical research program and affiliation with US Oncology Research.
"US Oncology Research partnered with AstraZeneca in developing targeted therapies including acalabrutinib," explained Ira Zackon, MD, President of NYOH. "After two COVID-19 patients at Walter Reed National Military Medical Center responded well to early treatment with the drug, we were contacted to participate in further study."
Dr. Zackon tapped Dr. Wrzesinski, who specializes in immunooncology, to lead the project. They reached out to physicians at St. Peter's Hospital to partner in what is called 'off label' use of a drug. This refers to cases where a medication is approved by the FDA for a specific condition, but a physician uses medical judgement to try the therapy for an unapproved use or patient population. In the case of the COVID-19 pandemic, the entire research group followed World Health Organization guidelines for off label testing of the medication for severe COVID-19 patients, as outlined in the paper.
At St. Peter's, Dr. Palmieri selected three patients to receive the experimental treatment.
"We identified patients who were either approaching intubation or had been on a ventilator for less than 24 hours," Dr. Palmieri explained. "The selected patients were also free of several key underlying medical conditions, including bleeding issues and prior cardiac disease. Working with Dr. Wrzesinski and his clinical team, we explained how the experimental therapy works to the patient or their loved ones and received consent to proceed with the therapy. The three patients received off label acalabrutinib twice a day for up to 14 days."
While clinical research can typically take several months, Dr. Wrzesinski said the findings published in Science Immunology contribute to a global race to identify novel ways to treat COVID-19 patients.
"This collaboration of clinical researchers was able to quickly evaluate a repurposed drug with the hope of learning how to better treat severe COVID-19 patients during this pandemic," he said.
Dr. Zackon said the next step is likely a broader clinical trial that builds on findings in the paper as well as other recent research. The physicians are hopeful NYOH and St. Peter's will participate in the next phase. Preliminary steps towards opening the Phase II CALAVI (CALquence Against the Virus) are underway.
"There is still so much to learn and prepare for with this pandemic," Dr. Wrzesinski explained. "We want to do everything we can to help our local patients as well as the scientific and medical community."
Acalabrutinib is just one of several groundbreaking therapies St. Peter's Health Partners is using to treat COVID-19 patients. Other therapeutic methods being used include the antiviral drug remdesivir; IL-6 inhibitor drugs; and convalescent blood plasma therapy.