WTEN: Opening Registration to Preexisting Health Conditions Troubles State Vaccine Distribution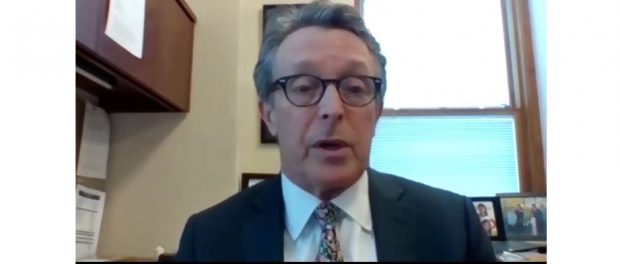 Alan Sanders, M.D., chief medical officer for SPHP Acute Care, spoke to WTEN/News10 about vaccinating individuals who are immunocompromised. Dr. Sanders discussed which conditions pose the greatest health risk.
From the report:
New York State is exploring how to get about 5 million people with pre-existing health conditions vaccinated. It's a feat even Gov. Andrew Cuomo admits may be difficult.

"It would be easier to do a list of who's not eligible than who is eligible," Gov. Cuomo said.

Dr. Alan Sanders is the Chief Medical Officer at St. Peter's Health Partners Acute Care.

"I don't know where the supply is going to come from, I assume Moderna is going to make 100 million extra doses by, hopefully by the summer time, but we're talking about a large number of people," Sanders said.

New Jersey's governor recently opened registration to people with certain medical ailments including cancer, heart conditions and even smokers. Sanders said not all illnesses should be prioritized the same.

"The people who probably have the greatest risk are those individuals who have things like the solid organ transplant, kidney transplant, and they're always on medication to prevent rejection of that organ that they've received," Sanders said.
Click here to watch WTEN's full report.