Nurses at Samaritan Hospital Reunite Brother with Homeless Veteran, Missing for 30 Years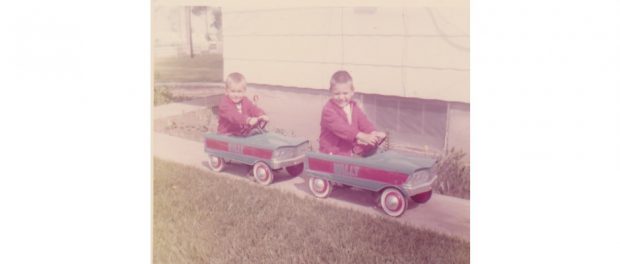 A homeless veteran, missing for more than 30 years, is now back home with his brother in Colorado Springs, Colorado, thanks to the perseverance of a nurse and her colleagues at Samaritan Hospital. It's a story that has made headlines locally and across America.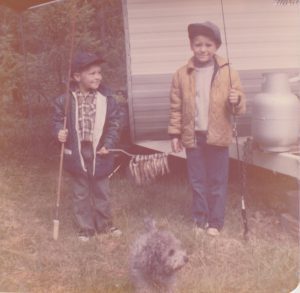 The brothers – Walt and Will – grew up in Montana. They were born 18 months apart and were inseparable growing up. As they got older, Will joined the Air Force and became a crew chief. He served for two and a half years until mental illness consumed him. He was diagnosed with schizophrenia at the age of 22 and quickly spiraled.
Will struggled for work and ended up homeless. The last time Walt saw Will was in 1991 when he tried to get him help in Los Angeles, California. Walt filed missing persons reports in California, and authorities did track Will down, but he chose to remain on the streets. It's believed he walked across the entire country, eventually arriving in the Capital Region.
A mobile crisis team from the Albany County Crisis Officials Responding and Diverting (ACCORD) program found Will living in a tent in a field in Westerlo. Nearly unresponsive, he was brought to Samaritan Hospital and admitted.
Renee Schepisi, RN, was the nurse first assigned to Will. He mumbled badly and was difficult to understand, but Renee couldn't shake the feeling that someone out there was looking for him.
"From the very beginning, I just had a really strong gut feeling he was a missing person," Schepisi said.
She was able to discern that Will had a brother named Walt. Her initial efforts to find Walt were fruitless, so she enlisted the help of Abigail Belarge, RN, and patient care technician Sarah Haddawi. Thanks to their internet sleuthing skills, they were able to track down what they hoped was Walt's phone number.
When they called Walt, he had just landed in Vancouver, WA. He had been estranged from his son and was finally reuniting with him and meeting his granddaughter for the first time, when his phone rang. On the other end was Renee, saying they found his brother for whom he had been searching more than 30 years.
"He just started bawling, and then the patient started crying, and we all started crying — it was super-emotional," Schepisi said.
As Walt described, "It was too much. I couldn't process it. There was so much happiness."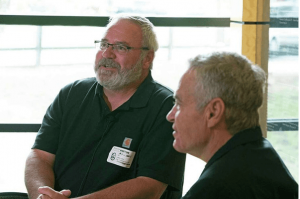 Walt hopped on a red eye and flew to Albany to be with Will. After Will was discharged from Samaritan, the reunited brothersboarded a train and traveled to Walt's home in Colorado Springs. Will is now settling in, staying in a camper next to Walt's house on a large parcel of land. He's receiving care, but faces many remaining challenges, which he and his family are now trying to navigate.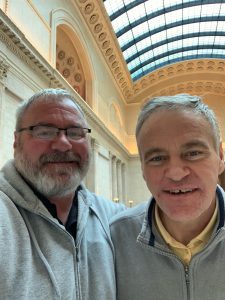 Both the Times Union and WNYT NewsChannel 13 featured Walt and Will's story following Will's discharge from Samaritan. Since then, the story has been picked up by television and radio outlets across the country, including in Colorado, North Carolina, South Carolina, Washington, Ohio, Texas, Connecticut, and Montana.
To view coverage of this story, check out these links:
Times Union: https://www.timesunion.com/news/article/st-peters-brothers-reunited-17192924.php?IPID=Times-Union-HP-editors-picks
WNYT: https://wnyt.com/troy-new-york-news/samaritan-hospital-troy-nurses-help-reunite-homeless-man-with-long-lost-brother/6481419/?cat=10114
KUSA (Denver, CO): https://www.9news.com/video/news/local/brothers-reunited-after-more-than-30-years/73-0b6f31a1-8a54-47b2-a2ec-6bee29c35d23
WRAL (Raleigh, NC): https://www.wral.com/homeless-veteran-reunited-with-brother-after-30-years-thanks-to-nurse/20301589/
FOX28 (Spokane, WA): https://www.fox28spokane.com/brothers-separated-for-30-years-reunited/
WWYZ 92.5 (Hartford, CT): https://country925.iheart.com/featured/joey-brooks-wwyz/content/2022-05-27-hospital-nurses-help-homeless-man-reunite-with-his-long-lost-brother/
WNDH 103.1 (Napoleon, Ohio): https://1031wndh.iheart.com/featured/jt/content/2022-05-27-hospital-nurses-help-homeless-man-reunite-with-long-lost-brother/
KBGO (Waco, TX): https://kbgo.iheart.com/featured/jt/content/2022-05-27-hospital-nurses-help-homeless-man-reunite-with-long-lost-brother/
WCOS (Columbia, SC): https://975wcos.iheart.com/featured/morning-rush/content/2022-05-27-brother-reunited-after-30-years-thanks-to-a-caring-nurse/
Newsbreak (Montana): https://www.newsbreak.com/news/2616498948507/brothers-separated-for-more-than-30-years-reunited-thanks-to-a-nurse-with-a-hunch
Newsbreak (Colorado Springs): https://www.newsbreak.com/news/2616860558051/brothers-reunited-after-more-than-30-years