Effective Immediately: No Visitors From the Greater NYC Area Permitted at SPHP Facilities in Response to COVID-19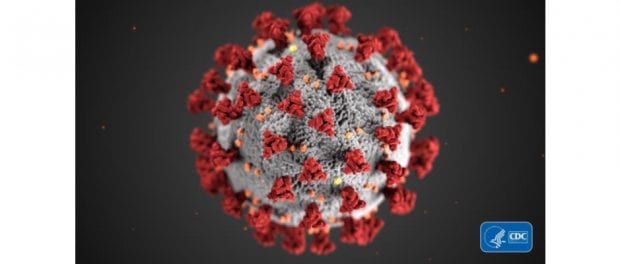 ****Updated Policy Effective March 26, 2020****
St. Peter's Health Partners (SPHP), part of Trinity Health, along with the Centers for Disease Control and Prevention (CDC), and local public health authorities, want to provide the safest possible environment for our patients, our families, our visitors, and our colleagues.
Based on the latest available information, one important way to enhance resident health and safety is to reduce their exposure to potential disease carriers. The fewer people with whom our patients come in contact, the less likely they will be to contract COVID-19 or other infectious diseases.
Given the prevalence of COVID-19 in the Greater NYC area, effective immediately, any individuals presenting for patient care at a SPHP facility from this affected area will be considered a patient under investigation (PUI) for COVID-19. This includes the five boroughs of NYC, Long Island counties, and the counties of Orange, Putnam, Rockland, and Westchester.
NO VISITORS from these areas will be permitted to enter SPHP facilities, even if they meet exemption guidelines. This includes the support individuals that accompany an expectant mother for labor and delivery.  Screeners will be asking for county of residency and confirming with driver license zip code.
As previously announced, there are NO VISITORS allowed in any SPHP facility, including  St. Peter's Hospital, Samaritan Hospital, Samaritan Hospital – Albany Memorial Campus, Sunnyview Rehabilitation Hospital, and Burdett Birth Center. 
For those not from the Greater NYC area, some exceptions will be made for extenuating circumstances.
Exceptions may be made on a case-by-case basis for:
Children admitted to the hospital
Maternity units
Patients receiving end-of-life care
For approved exceptions, only one visitor per patient will be allowed. They must be:
18 or older
Either an immediate family member, power of attorney, guardian or patient representative
Healthy with no symptoms or illness including respiratory or fever
In those instances where an exception for visitation is granted, ONE UNIQUE VISITOR must be identified. This one visitor will be the ONLY VISITOR allowed visitation privileges for the duration of the patient's stay. In the event that ONE UNIQUE VISITOR becomes ill and cannot enter the facility, another individual may be identified and serve as the ONE UNIQUE VISITOR.
As part of these guidelines, all patients and approved visitors to all hospitals will be briefly interviewed at the hospital entrances. At SPHP's acute care facilities, access remains restricted to the emergency department, valet, and main entrances. Approved visitors may ONLY use these entrances to access our hospitals.
Approved visitors will not be permitted to enter if they have a fever and/or respiratory symptoms, have had close contact with an individual suspected of having or has laboratory-confirmed COVID-19, or have traveled to areas with outbreaks in the past 14 days. If they answer "yes" to any of those questions during the screening, they will not be permitted to enter. Patients with respiratory symptoms will be masked and sent to the Emergency Department, if medical attention is necessary.
We understand this is a constantly evolving situation and a source of great anxiety for many of our patients, residents, colleagues, and community members. That is why we are working side-by-side with our regional hospitals and health systems to ensure that all colleagues and resources are in place, ready to protect our community. This is a necessary step to ensure the health and well-being of our patients, our colleagues, and our community-at-large.
As part of our ongoing efforts, we are continuing to work closely with the Centers for Disease Control and Prevention (CDC), New York State Department of Health (NYSDOH) and other local health departments to actively monitor and respond to this extremely fluid situation.