LiveSmart: Immunizations Critical for Individual, Public Health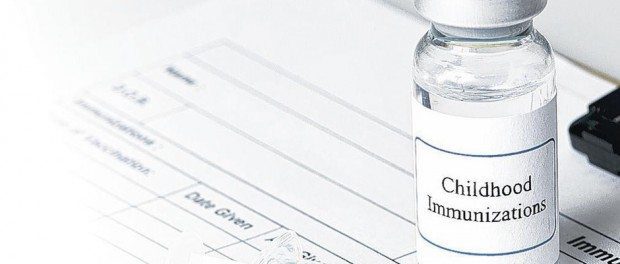 [This piece was written by Diane Tenenbaum, MD, of St. Peter's Children's Health Center.]
A measles outbreak that emerged in late December on the West Coast continues to remain in the news. As of March, 17 states and the District of Columbia reported measles cases, according to the federal Centers for Disease Control and Prevention (CDC). The United States experienced a record number of measles cases during 2014, with 644 cases from 27 states reported.
Not everyone recognizes measles as the serious disease it really is, perhaps because it used to be a routine part of everyone's childhood and also because it is not seen nearly as much as it once was. But measles can be deadly.
Measles is a highly contagious respiratory disease that spreads easily through the air or on infected surfaces. It causes rash, high fever, cough, runny nose and red watery eyes; people who are infected with measles can spread the virus up to four days before they develop symptoms. Measles still kills about a million people a year around the world. Of every 1,000 people who get measles, 1 to 2 will die.
Vaccines are one of the most important ways parents can protect their children from very real diseases like measles. The American Academy of Pediatrics (AAP) urges parents to have their children immunized against measles, as well as other infectious diseases.
The AAP, the CDC, and the American Academy of Family Physicians all recommend children receive the measles, mumps and rubella (MMR) vaccine at age 12-15 months, and again at 4-6 years. High immunization rates in a community will protect those who cannot be vaccinated, including infants under 12 months of age.
When considering vaccination, it is important to remember:
Vaccines are safer and more effective today than ever before. One reason is the naturally-occurring additives that help sterilize vaccine fluids;
While children today are getting more vaccinations than in the past, the overall amount of immunologic agents in these vaccines is smaller. Thanks to improvements in vaccine formulas, just two shots given to children in 1980 had more immunologic agents than the antigens in the entire childhood vaccination series given today;
Delaying vaccinations — or spreading them out over time — only increases the risk of exposing your child to a serious and possibly life-altering illness.
Parents are encouraged to follow the advice of their pediatricians and the AAP in regards to vaccinations. Additionally, facts about the need to keep infants on schedule for routine vaccinations can be found at www.aap.org/immunization.
St. Peter's Children's Health Center (1092 Madison Avenue, Albany – 518-525-2445) offers a complete range of services for children from newborns to age 18. Services include well-child routine care, sick child exams, school and camp physicals, sports physicals, immunizations, and access to other hospital services and referrals to specialists.