LiveSmart: Keep Tobacco Out of Your Mouth to Avoid Oral Cancer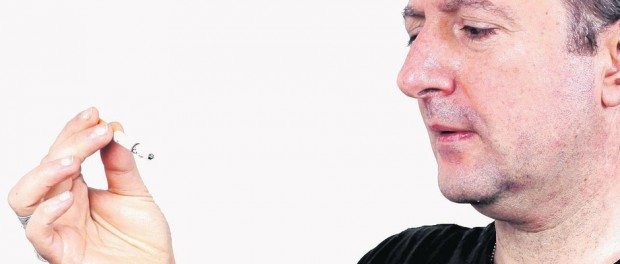 [This piece was written by Diane Keasbey, RN, OCN, Nurse Navigator at St. Peter's Cancer Care Center.]
According to the Oral Cancer Foundation, more than 43,000 people in the United States will be diagnosed with oral cancer this year. Of those newly diagnosed patients, it is estimated that only 57 percent will survive past the five-year mark due to late diagnosis, while nearly 90 percent will survive with early detection.
Oral cancer, which is an uncontrollable growth of malignant cells that invade and cause damage to surrounding tissue, includes cancers of the lips, tongue, cheeks, floor of the mouth, hard and soft palate, sinuses, and pharynx (throat).
According to the American Cancer Society (ACS), the most common symptoms of oral cancer include a sore in the mouth that bleeds easily and does not heal, and pain in the mouth that does not go away. Other symptoms include:
Mouth tissue that is a different color than the surrounding tissues
Any sore/ulceration that does not heal within 14 days
Any abnormality that bleeds easily when touched
A lump or hard spot in the tissue
Hoarseness or sore throat that does not resolve within weeks
Unexplained numbness in the mouth
The ACS notes that men face twice the risk of developing oral cancer as women, and men who are over age 50 face the greatest risk. Risk factors include:
Smoking – Smokers are six times more likely than nonsmokers to develop oral cancers.
Smokeless Tobacco – Users of dip, snuff, or chewing tobacco products are 50 times more likely to develop cancers of the cheek, gums, and lining of the lips.
Excessive Consumption of Alcohol – Oral cancers are about six times more common in drinkers than in nondrinkers.
Excessive Sun Exposure – Cancers of the lip can be caused by sun exposure.
HPV Infection – Some strains of the Human Papilloma Virus (HPV), passed through sexual contact, can infect the throat and mouth.
A Personal History of Oral Cancer – People who have had oral cancer are at increased risk of developing another oral cancer.
The ACS recommends oral cancer screening exams every three years for persons over age 20 and annually for those over age 40. During your next routine dental exam and cleaning appointment, ask your dentist to perform an oral exam. Early detection can improve the chance of successful treatment.
St. Peter's Health Partners offers Smoking Cessation Classes through The Butt Stops Here Program at St. Peter's Hospital Cancer Care Center in Albany and at St. Mary's Hospital in Troy. For more information or to register, call (518) 459-2550. Visit our website at www.quitsolutions.org.