LiveSmart: Make the Holidays Merry, Bright and Safe!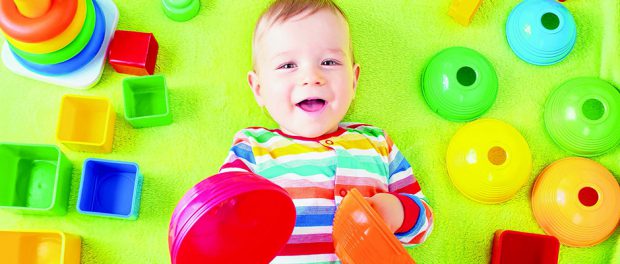 [This piece was written by Diane Tenenbaum, MD, of St. Peter's Children's Health Center.]
Kids spend a lot of time thinking about this time of year – it's the holidays, and that usually means treats, big family gatherings, and some new toys to play with!
Before buying a toy or allowing your child to play with a toy that he has received as a gift, it is important to keep some safety precautions in mind.
When buying a toy, read the label carefully including all safety warnings. Is adult supervision recommended? If so, are you sure that supervision will be there when the toy is used? Select toys to suit the age, abilities, skills and interest level of the intended child.
Be sure to remove tags, strings, and ribbons from toys before giving them to young children.
Look for toys with a sturdy construction. If the eyes on a stuffed toy seem loose to you, you can be sure that a small child will be able to yank – or bite – them off. A toy that breaks easily will cause disappointment, as well as jagged edges and small parts that are potentially hazardous.
Be sure that any toy made with fabric is labeled as flame resistant or flame retardant. Crayons and paints with ASTM D-4236 on the package have been evaluated by the American Society for Testing and Materials.
Among children's products, balloons are the greatest choking threat. The American Academy of Pediatrics notes that other common items involved in choking incidents include:
Small "button" batteries found in many remotes, children's toys and "talking" books
Magnets from building toy sets
Marbles and small balls
Marker caps
Small building blocks
Advent calendars with coins as the "treat"
Small hair bows, barrettes, and rubber bands
Children can have serious stomach and intestinal problems – including death – after swallowing button batteries or magnets. Keep button batteries and magnets away from young children and call your health care provider immediately if your child swallows one.
Finally, parents should store toys in a designated location, such as on a shelf or in a toy chest, and keep older kids' toys away from young children.
St. Peter's Children's Health Center (1092 Madison Avenue, Albany – 525-2445) offers a complete range of services for children from newborns to age 18. Services include well-child routine care, sick child exams, physicals, immunizations, health maintenance and education, and access to hospital services and referrals to specialists.