LiveSmart: Safety on the Playground Makes for More Fun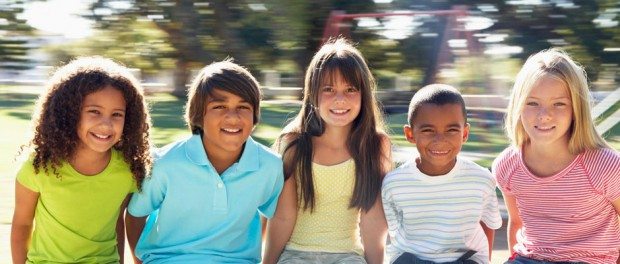 [This piece was written by Diane Tenenbaum, MD, of St. Peter's Children's Health Center.]
It's nearly Labor Day, which means pretty much all the kids will be back to school next week! Old friends to be seen, new friends to be made, and a lot of those interactions will take place on the school playground.
Playgrounds have changed a lot over the years – once exclusively built out of metal and generally featuring a basic slide/swing/teeter-totter trio located on a patch of asphalt, the modern playground is now a multiple-story creation of colorful plastic situated over bouncy, rubberized ground cover or wood chips.
Although the look of the playground may have changed, it is still a place designed for kids to have some fun and excitement, utilize their imagination, and enjoy the outdoors while getting some much-needed exercise – a major component in the fight against childhood obesity. And by following a few basic safety rules, kids can ensure every trip to the playground is a fun one.
According to the New York State Department of Health, each day in New York state more than 16 children from birth to 14 years of age are treated at a hospital for an injury sustained from falling off playground equipment. An average of one child a day is injured severely enough to require hospitalization.
Adult supervision is the most important factor in preventing a good number of playground falls and injuries. Adults should instruct children in the proper use of equipment including.
Make sure the equipment is not wet, especially on climbing surfaces.
Make sure kids give a wide berth to the exits of slides and the area around swings to avoid collisions with other children using those items.
They should be wearing sneakers or other well-fitting shoes with a sole that has a good grip – no flip flops!
While children should wear helmets while bike riding or playing sports, they should not wear helmets when climbing trees or playground equipment. A helmet may get stuck on a tree or piece of equipment and become a strangulation hazard.
Children should only play on age-appropriate equipment. Children under the age of two should not climb higher than 32 inches (about three feet), and children ages two to five should not climb higher than 60 inches (about five feet).
And of course, like any outdoor activity, make sure they have on their sunscreen and stay properly hydrated!
St. Peter's Children's Health Center (1092 Madison Avenue, Albany – 525-2445) offers a complete range of services for children from newborns to age 18. Services include well-child routine care, sick child exams, physicals, immunizations, health maintenance and education.