LiveSmart: Strategies for Healthy Parent/Child/Physician Partnerships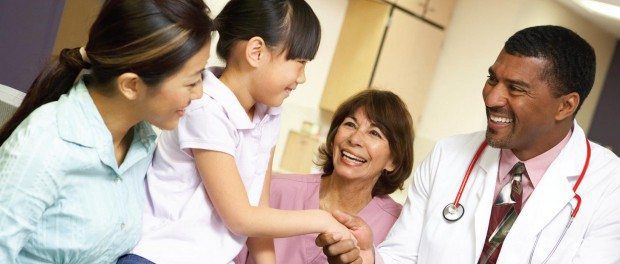 [This piece was written by Diane Tenenbaum, MD, of St. Peter's Children's Health Center.]
Whether you are bringing your child to their pediatrician for a routine visit, to a hospital for surgery, or to an emergency department for urgent care, you are their health care advocate. As the parent or guardian, you are your child's spokesperson, the one who has to be ready to communicate with various health care professionals.
New York state leaders recently took steps to help parents and guardians become more informed advocates. The existing NYS Patient's Bill of Rights statute was expanded to include a "Parent's Bill of Rights," which requires hospitals to implement procedures to ensure parents and primary care providers receive important information about their child's care.
Highlights of the regulation include a requirement that hospitals communicate all critical laboratory test results in plain language to parents before a child is discharged from the hospital. All tests results must be reviewed by a physician, physician assistant or nurse practitioner.
The parent's bill of rights also requires you be provided with a phone number that you can call for advice after discharge, in the event complications or questions arise concerning your child's condition.
The regulation details – that as a parent, legal guardian or person with decision-making authority for a patient receiving care in any New York state health care facility – you have the right to the following:
To allow at least one parent or guardian to remain with your child at all times, to the extent possible given your child's health and safety needs.
Ask the identity of a patient's primary care provider, if any, on admission, and forward all test results to that primary care provider.
For your child not to be discharged from the hospital or emergency room until you or your child, if appropriate, receives a written discharge plan, which will also be verbally communicated to you and your child or other medical decision-makers. The written discharge plan will specifically identify any critical results of laboratory or other diagnostic tests ordered during your child's stay and will identify any other tests that have not yet been concluded.
To request information about the diagnosis or possible diagnoses that were considered during this episode of care and complications that could develop, as well as information about any contact that was made with your child's primary care provider.
To view the regulation and for additional information, visit the New York State Department of Health website at: https://www.health.ny.gov/publications/1449/
St. Peter's Children's Health Center (1092 Madison Avenue, Albany – 525-2445) offers a complete range of services for children from newborns to age 18. Services include well-child routine care, sick child exams, school and camp physicals, sports physicals, immunizations, and access to other hospital services and referrals to specialists.