Schenectady Firefighters to Hold Boot Day to Benefit Sunnyview Pediatric Unit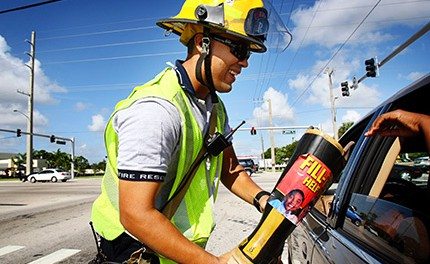 On Thursday, October 8, Schenectady firefighters will be hosting a boot day in the city. Members will stand at various intersections and collect money in their boots. Proceeds will benefit the pediatric unit at Sunnyview Rehabilitation Hospital.
Schenectady firefighters first came to the aid of Sunnyview in 1926 after the hospital burned down. Firefighters launched a drive to raise $50,000 to rebuild the facility. Today, nearly nine decades later, Schenectady firefighters remain actively involved in fundraising for the hospital.