WNYT: Saratoga Spa State Park Hosts 21st Annual Walk to Strike Out ALS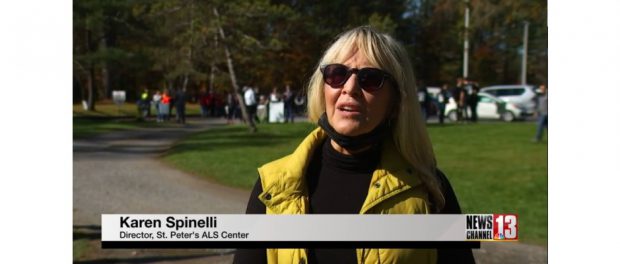 Karen Spinelli, director of St. Peter's Regional ALS Center, was interviewed by WNYT/NewsChannel 13 for its story on the 21st annual Walk to Strike Out ALS, held October 16 in Saratoga Spa State Park.
ALS, also known as Lou Gehrig's Disease, is a neurodegenerative disease for which there is currently no cure.
Spinelli discussed with WNYT the importance of fundraising events like the Walk to Strike Out ALS and how they benefit patients and their families.
Click here to watch the full report.